Custom Sunrooms in Atlanta, GA
Sunrooms customized to meet the needs of any household or business
Atlanta Sunroom Additions
Known for its incredible abundance of excellent home cooks and for the city's overwhelming hospitality, Atlanta takes its commitment to welcoming guests and entertaining visitors seriously. With a custom home addition from LivingSpace, any home can expand its boundaries with a warm, inviting sunroom for hosting dinner when family comes to visit or for enjoying a cozy moonlit night in a spacious sitting room.
At LivingSpace, we engineer and build our sunrooms in Atlanta to feel like they were in the original blueprint of your home. With unrivaled energy efficiency and no need to separate your sunroom from the rest of your house, your home addition will be exactly that: a true home addition that naturally increases the square footage of your home and is designed to seamlessly match the architecture already in place.
Whether you're a restaurant owner in need of a spacious glass-roof conservatory for guests, or an owner of a Victorian style home, our experienced team of engineers and designers can custom design an addition that meets any customers needs and is fabricated to exact dimensions, so the construction fits the existing building with total precision.
Lifetime Limited Warranty
When you purchase one of our rooms it is backed by a transferable limited lifetime warranty that will give you ease of mind year round.
Start your project today with one of our designers
in your area and enjoy your LivingSpace through all
four of the seasons. Submit a quote request.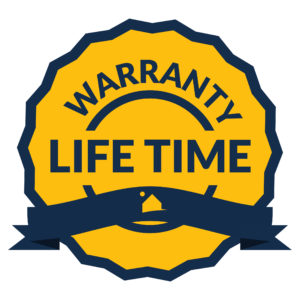 Atlanta Four Season Sunroom
Because of Hot 'Lanta's famously toasty summers, traditional aluminum sunrooms in Atlanta make for excellent saunas in the dog days of July and August. Our four-season rooms, however, are constructed using state-of-the art, Low E glass and highly insulated composite materials that preserve the cool, conditioned space inside, without shutting out the lights.
Traditional aluminum roofs cannot be shingled in hot climates, as they radiate too much heat and cook the shingles on top of them. Our EcoGreen roofing options, however, provide outstanding thermal performance, allowing us to finish our roofs with an impressive variety of shingles and tailor our sunrooms to compliment the appearance of any home.
Our patented construction system and highly experienced network of installers allows us to build truly custom Sunrooms in Atlanta in a matter of days, not weeks. Furthermore, we back our sunrooms with a lifetime warranty against defects – so you can enjoy your sunroom sooner, with the confidence that your addition will stay comfortable and look great for decades, with no leaking, warping, or discoloration.
No matter how complex your desired design our four-season rooms can be customized to meet the needs of any household or business. To learn more about what makes LivingSpace the premier sunroom provider for Atlanta and the surrounding areas, contact us or fill out a quote form to get started today.