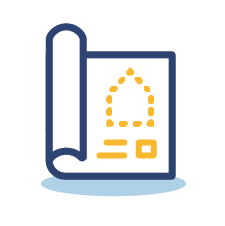 What to expect from your
In-Home Consultation
The first step toward your new sunroom is an in-home design consultation. Your local LivingSpace Premier Partner will meet with you in your home to go over your ivsion for your sunroom project. During this time, you will learn what options are available to you. Afterwards, your Premier Partner will be able to provide a timeline and final costs for your project.
Questions
to ask your
consultant
It's important to come prepared to a design consultation to make sure you're getting the most out of the meeting. To help you, we've compiled some of the most important questions to ask while preparing for your sunroom project.
Will my sunroom be big enough for the purpose I want to use it for? 
What type of accessories can I put in my sunroom?
Do you have any references from previous customers? 
Are you licensed, bonded, and insured with a reputable firm? 
Who will be installing my room? 
What is the warranty? 
Double click on an icon below to learn more.
One of our Premier Partners will meet with you in your home to discuss your ideas and design your sunroom.
Behind the scenes, your sunroom is being built at the LivingSpace Sunrooms headquarters in Maumee, Ohio
Our Premier Partners will spend 2-3 weeks installing your sunroom with their experienced team.
A sunroom can be a great place to spend your afternoons. Cleaning and decorating it will help it stay that way.
Ready for your new favorite room?
Take your first step today with a free in-home design consultation