The winter can be a tough time. Waking up and driving to work while it's still dark outside. Putting on four layers of clothes just to get the mail.
But for most areas of the country, winter is one of those unavoidable parts of life. November of every year, the days get shorter and the temperatures gets colder, and they stay this way at least until April. For many people, these months are accompanied by a decreased mental state called Seasonal Affective Disorder (S.A.D).
Symptoms of Seasonal Affective Disorder
People experience symptoms from S.A.D. as the seasons change, with a large majority feeling it most when the weather shifts from summer to winter.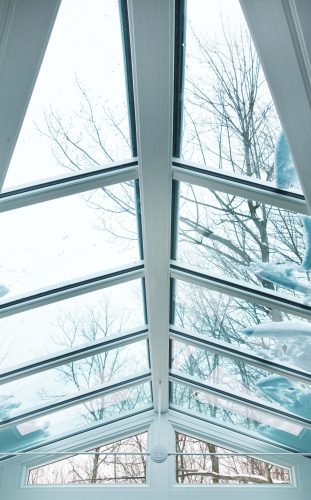 Because of S.A.D., people often feel increased depression and grogginess. It is also accompanied by a decreased ability to concentrate and a lesser interest in normal tasks.
A lot of our customers have used their sunrooms as a place to eat breakfast or garden during the winter months. For some, their sunroom is the first place to go when they wake up in the morning. But these are only some of the many possibilities you can look into as you seek a happier winter. There are many anti-S.A.D. activities that can be greatly enhanced when combined with natural sunlight.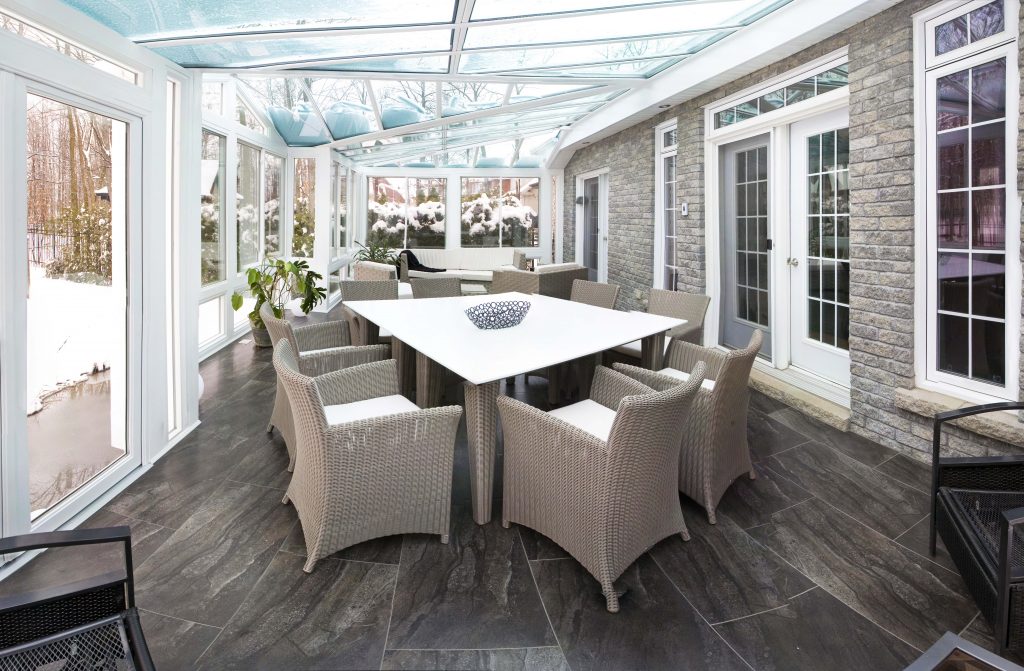 A great place to exercise!
During the winter, you're less likely to get outside and exercise like you would during the summer months. Exercising is a great way to fight against sluggish tendencies! By exercising, you create positive brain chemistry that works to improve your mood each day.
With this in mind, you can combine light and exercise by turning your sunroom into a gym. This lets you sit in the sun and enjoy the outdoors as you exercise. It also gives you a peaceful setting which can help you get caught up in a good book or TV show.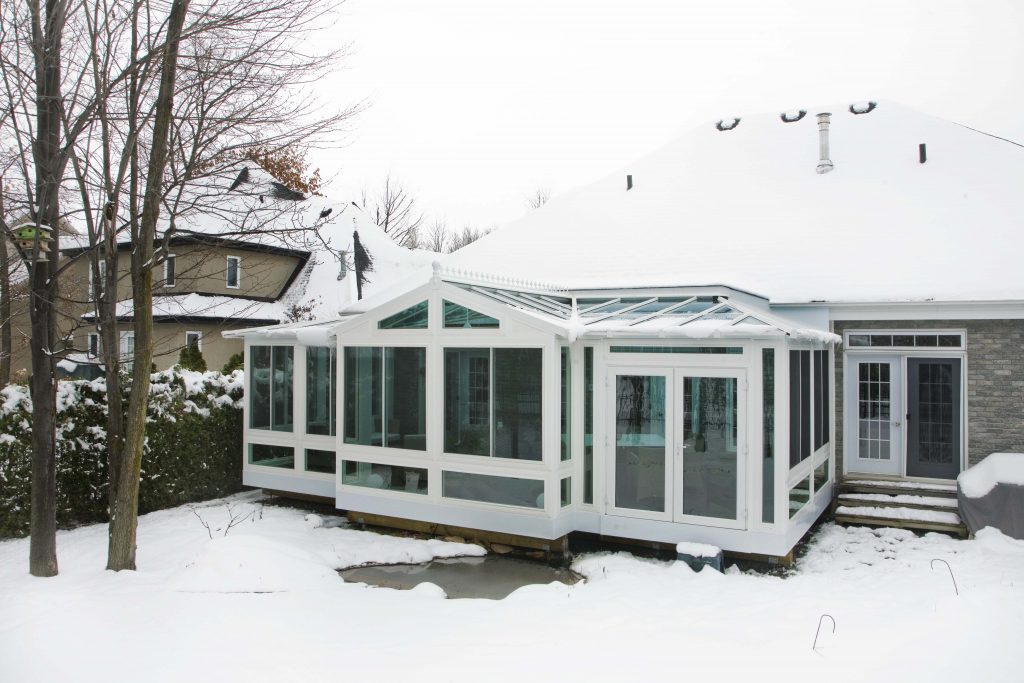 The perfect spot for parties!
During the winter, you may not feel a desire to get out of the house very much. However, social interaction can be one of the easiest ways to lift your winter gloom. Oftentimes, people suffering from S.A.D. feel a lesser sense of motivation and drive during the winter months. By surrounding yourself with people, you create social obligations and expectations. These build a greater sense of self-worth and shift your thoughts away from negativity.
With a sunroom, you can be with friends and stay home at the same time. A lot of people say that their sunrooms are a great place to gather friends and family, and especially in the winter, a cozy room will be the perfect party spot. By the same token, you can bring the family together and host a quiet game night over a quiet February weekend. All the while, you're creating memories that will last long after the party is over.
If you are looking to get rid of your S.A.D. and want more information about sunrooms, we would love to help! You can reach out to us by requesting a quote, and we will connect you with your local dealer to see how you can shift your mood in the winter and grow to enjoy the coldest of the four seasons.