Specialized Sunroom
All LivingSpace products are custom-made for each application; however, for homeowners seeking a completely unique architectural style, outside of our standard product offerings, we provide a specialized sunroom option with 'from-the-ground-up' design options that meets virtually any special construction requirements. Our talented design team can adapt LivingSpace's patented construction system to incorporate a broad array of specialty design features, including complex wall arrangements, distinctive roof styles, and unique geometry. Using the same state-of-the-art technologies found in our standard line of sunroom products, we can create a design that is limited only by your imagination, without ever compromising on energy-efficiency or durability.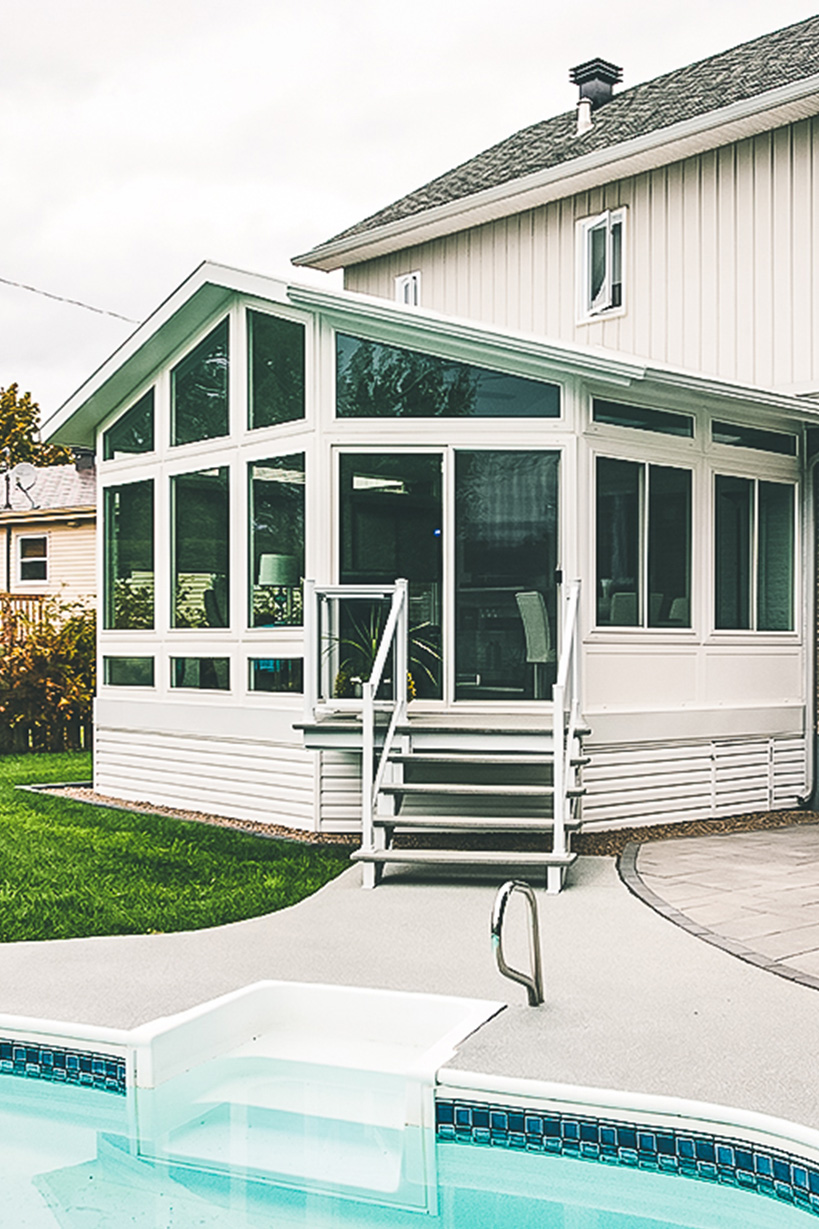 Commercial Conservatories another line
Our engineers and designers offer a wide range of style options to create your custom commercial conservatory. And as stylish and beautiful as your new conservatory may be, the difference with LivingSpace Sunrooms is that each room is created with severe weather conditions in mind. This means your all-season commercial conservatory is specifically engineered to handle all types of climate and weather. Learn more about what our conservatories have to offer:
Classically beautiful English charm
Custom-engineered by experts for each place of business
Aircraft grade aluminum materials shielded with PVCu
K2 Konnect System for ultimate stability
Engineered to withstand severe wind, rain, heat, and snow conditions
Limited Lifetime warranty
Restaurants, hotels, and businesses of all types have relied on the expertise of LivingSpace Sunrooms for their unique, custom commercial conservatories. From walkways to patios, greenhouses to dining areas, our commercial conservatories have helped businesses expand their functional premises while staying fresh and stylish. LivingSpace Sunrooms is the only provider of US-made European-style conservatories. Learn how our services can benefit your business today. Call us or fill out our online form for a consultation.
Limited Lifetime Warranty
---
When you purchase one of our rooms it is backed by a transferable limited lifetime warranty that will give you ease of mind year round. Start your project today with one of our designers in your area and enjoy your LivingSpace through all four of the seasons. Submit a quote request.