LivingSpace offers only the best of the best when it comes to sunroom additions on your home. All of our sunrooms are made with a vinyl material instead of aluminum. Aluminum is the most common building material for sunrooms. However, it's not ideal when it comes to maintenance, heat transfer, and sustainability. It's why we have always made LivingSpace Sunrooms with vinyl, now let us explain why it's the better choice.
Aluminum is usually the most common material of sunrooms to be made from. At first it was the battle between wood and aluminum; which was better? But, now Vinyl is giving both a run for their money. One of the biggest reasons Vinyl is much more superior than aluminum is how little maintenance it needs. A sunroom is already a major investment, so why purchase something that constantly needs maintenance, upgrades, or tedious cleaning. Here's what aluminums sunrooms do that vinyl does not:
Color fading over time

-Anodized aluminum extrusions can fade and oxidize, if your sunroom is near an ocean ugly pits can appear from salt corrosion. Powder-coated or painted aluminum window frames fade and chalk up also.

Dents

– Aluminum can lack shape memory, meaning after damage it's hard for it to return to its original shape

Touch ups needed

– The process of touching up aluminum can be tedious and time-consuming, following precise steps that can also be expensive.
Cleaning is a big hassle in life, you always have to do it, it takes up time and energy. But, what if we told you adding on a LivingSpace sunroom adds extra square footage onto your house, but without all that extra cleaning! It's super easy, here's how you do it.
Frame and Door

– use a soft cloth or brush with a mild detergent or warm water. No need for expensive abrasive cleaners, they actually cause damage to Vinyl.

Windows

– Just like how you typically would do, use a glass cleaner and a soft rag.

Outside windows

– Best to water down with a garden hose first, and then apply glass cleaner using a soft rag to wipe down.
Aluminum sunrooms can be more costly for cleaning as products range $40 or more! It can also be easier to damage the space while cleaning. But, with Vinyl you just need some warm water, or a simple cleaning solution and it's that simple.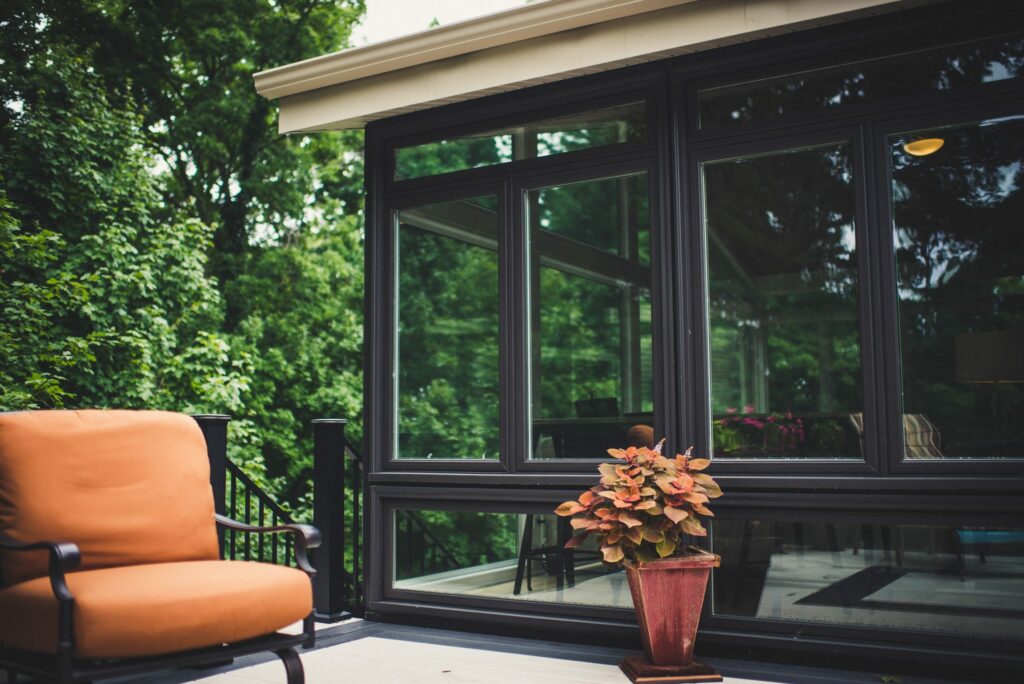 When we say LivingSpace works in all four seasons, we mean it. Using vinyl helps retain heat during the winter, so despite glass windows you won't be cold. It also helps retain the coolness during the summer! We design our sunrooms specifically to be used year-round. Aluminum however is inefficient when it comes to heat efficiency. Watch our video below to see why!
Aluminum is an exceptionally poor insulator because it easily conducts both electrical and thermal energy. This makes it difficult to properly insulate for anything other than seasonal use.
LivingSpace is all about being green. It's better for the planet, and for our customers. Here's why: vinyl sunrooms are built from raw materials; ingredients from nature, chlorine from common salt, and natural gas. All environmentally friendly and leads to less waste. It helps save energy as it protects from heat and cold, lowering your gas and/or electric bills, which leads to a reduced carbon footprint from your sunroom. Plus, vinyl is recyclable!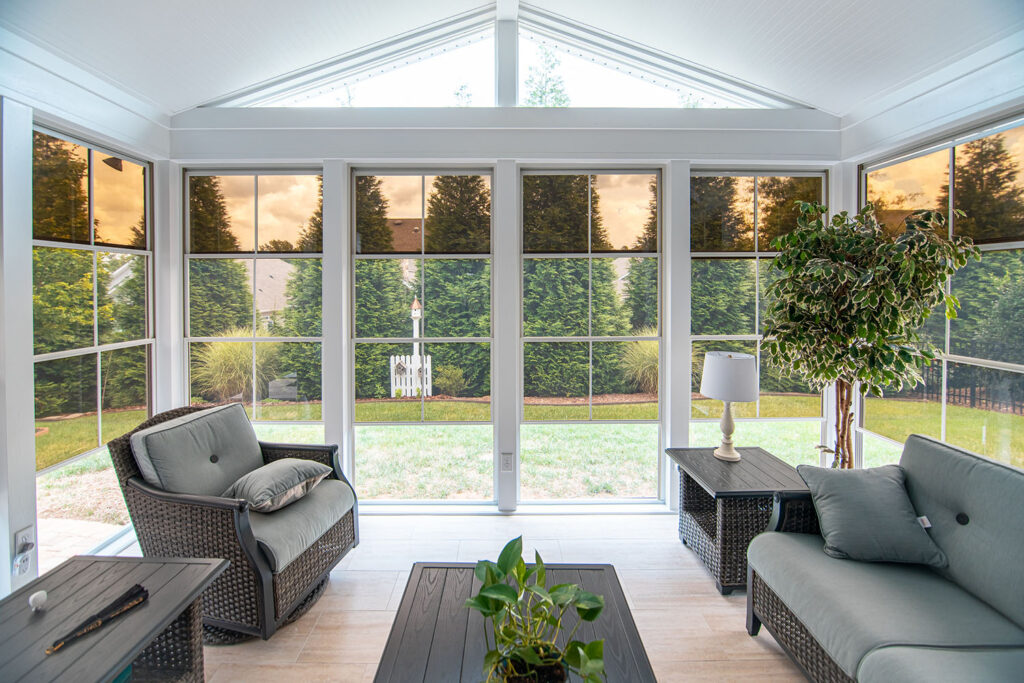 In terms of durability and energy efficiency, vinyl wins every time. It's why we choose to use vinyl for our sunrooms, rather than the typical aluminum. Although the upfront cost is more, LivingSpace sunrooms additions save you more on energy and maintenance costs in the long run. Your decision is simple, reach out to a dealer today and bring your vinyl, fully customizable sunroom to life!