A sunroom is likely to become the most trafficked room in your home once it is constructed. Consequently, it will be important to plan the right way to utilize the added square footage. The functionality of the sunroom will dictate the way it should be designed and decorated. LivingSpace Sunrooms wants to give you the resources available to create a timeless area. Therefore, this first installment of our comprehensive project will outline the prospective options available through a minimalist living room. Further installments will work to outline further options.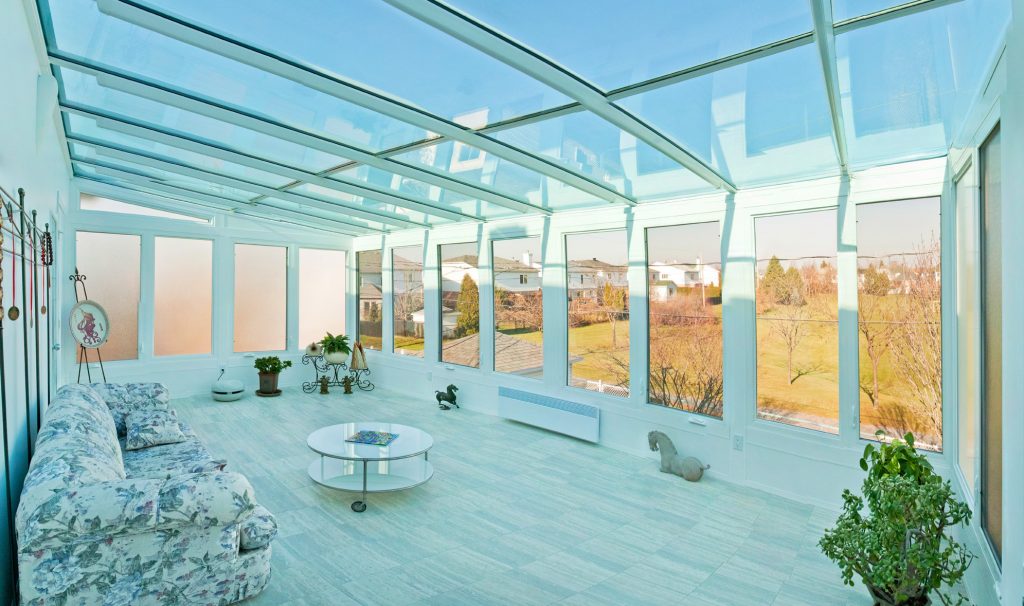 Building a Minimalist Living Room
A LivingSpace sunroom is a perfect place to create a living room or relaxation area within your home. A living room or relaxation area will give the sunroom versatility as you use it for numerous different occasions. It can be a social place for family conversation, a quiet place for reading, or a stress-free place to unwind after a long day. It is important to maximize the opportunities a sunroom can provide. This can be done through your deliberate attention to interior design.
Warren Lloyd has worked for many years as an interior designer and architect in the Salt Lake and Seattle areas. His work has been described as "quiet" but not silent. It is void of clutter. In general, interior design champions this method of styling a room because it visually and emotionally calms those utilizing it. Lloyd says this idea of simplifying allows the room to move closer to the core of its function, which allows those using it to better focus. This thought is furthered by Studio McGee as they suggest breathing space will allow your hard work to stand out. This gives a purpose to the "white space" created by a decluttered living area.
A decluttered layout is crucial when trying to maximize the use of your sunroom. Since there is an endless amount of accessories available, it is important to target the key items that will allow you to reach your end goal for the room. Without this planning, it will be easy to get carried away. Expert interior designer Caroline Taggart of Susan Taggart Design offers some tips that will help you gravitate towards your sunroom's potential.
Keep it Open and Airy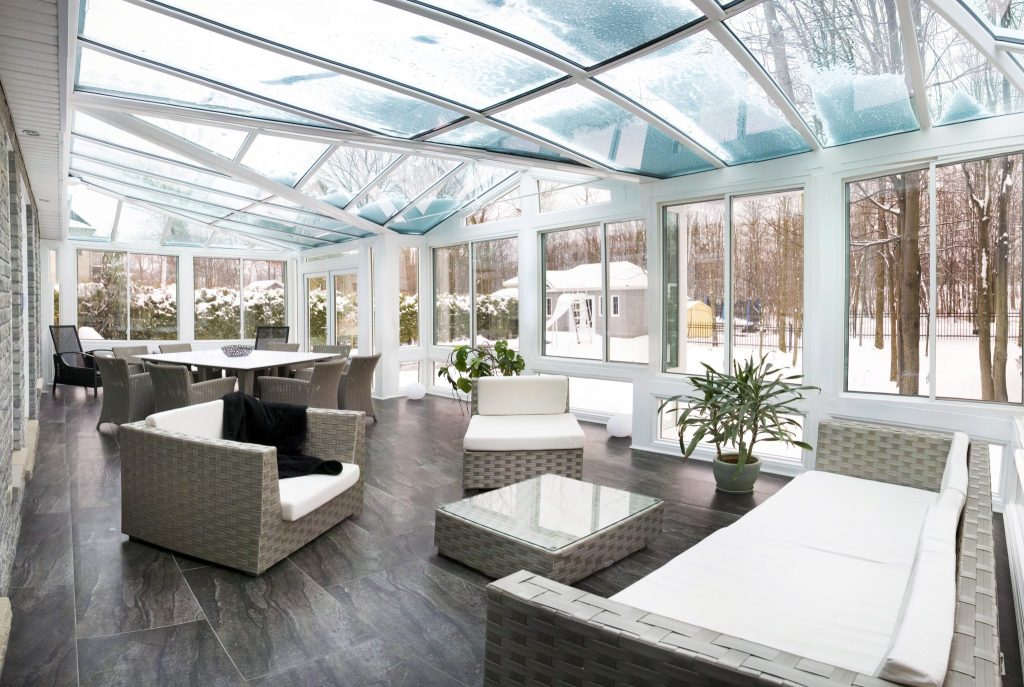 First, it is important to recognize that a sunroom is built to accentuate sunlight. Optimizing the amount of light distributed within the room should be the first priority. There are a variety of different ways to do this. Taggart suggests avoiding bulky or oversized furniture. Keeping the couch and coffee table low allows you to take full advantage of the available square footage. Consequently, the room will feel more open and airy.
Focus on the Outdoors with Solid Fabrics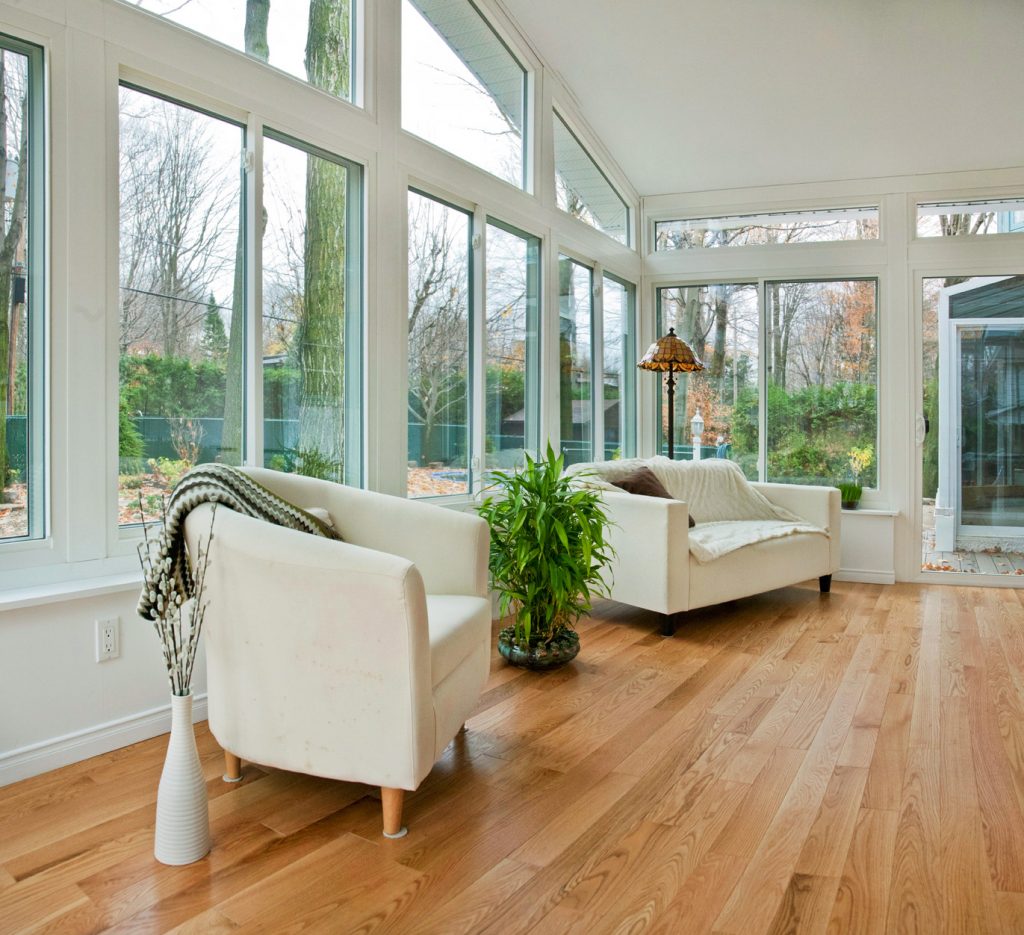 With the panoramic views already available, all patterns and artwork should  emphasize the outdoors. Elaborate fabric patterns and artwork tend to do the opposite. Solid fabrics on your furniture will reduce this competition. Neutral fabrics with accents of color provide an elegant sense within your sunroom. Likewise, conservative artwork along the back wall will point your conversation away from the house and towards the windows.
Inside/Outside Fabrics
It is also important to understand that most fabrics fade through exposure to the sun. Indoor/outdoor fabrics are suggested, since they are made to withstand significant exposure to the sun. This ensures vibrant colors on your fabrics for much longer.
Transition to the Outdoors with Plants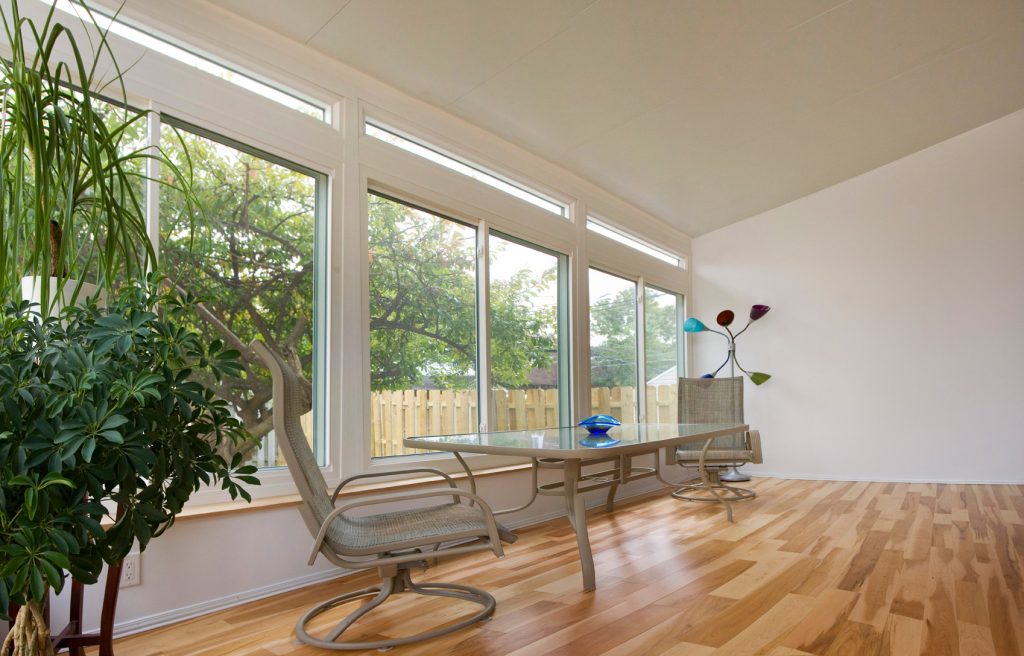 It is more difficult to input your distinct personality with a minimalist approach. This acts as a setback to the method. However, potted plants provide a great way to remedy this setback. Plants fit perfectly within the atmosphere of the room. Accordingly, sunrooms provide an ideal space for people's green thumbs. A plant grows better because of the constant exposure to sunlight. Potted succulents can be placed on a simple shelf along the back wall to improve aesthetics. Taggart suggests a bigger plant can act to soften the transition between the sunroom and the outdoors. For example, a regularly tended to Boston Fern is a beautiful option that could thrive in a minimalist living room.
Extra Links
LivingSpace touched on sunroom decorating before. The LivingSpace blog acts as a great reference for all aspects of your sunroom. Further resources linked below will help inspire your  interior designing.
Lonny
Southern Living Home
Sunroom Design Ideas with HGTV
Studio McGee Blog
In/Out Design
Amber Interior Design