What Should You Buy: A Sunroom or a Patio Cover?
 With all the benefits that fresh air and sunlight bring, it's no surprise that homeowners want to make the most of their outdoor living space. From neighborhood barbeques to birthday parties and family gatherings, there are plenty of life events that are more enjoyable outdoors. But if you live in a region of the country that experiences the full range of all four seasons, then you understand the difficulty of protecting your space from the elements. 
There are plenty of ways to do this: patio covers, enclosed patios, screen rooms, three-season rooms, and four-season sunrooms. But with so many options, how do you know which one is best for you? 
Don't worry, we're here to help!  By the end of this post, you'll understand the strengths and weaknesses of each option, and be one step closer to enjoying the outdoors from the comfort of your home.  
First, let's take a moment to clarify what we mean when we say patio.  It may seem self-explanatory, but the word is commonly used interchangeably with porch, and there are some key differences. 
A patio is a paved platform behind, in front of, or adjacent to a home.  It's usually made of concrete or brick and provides a platform that homeowners can use to enjoy the outdoors. A patio is usually uncovered, unlike a porch, which is usually covered and usually located in front of the home. 
So, before we start weighing at the pros and cons, the 4 main types of remodels we'll consider in this post are: 
Patio Covers

 

Screen Rooms/Patio Enclosures

Three Seasons Sunrooms

 

All Seasons Sunrooms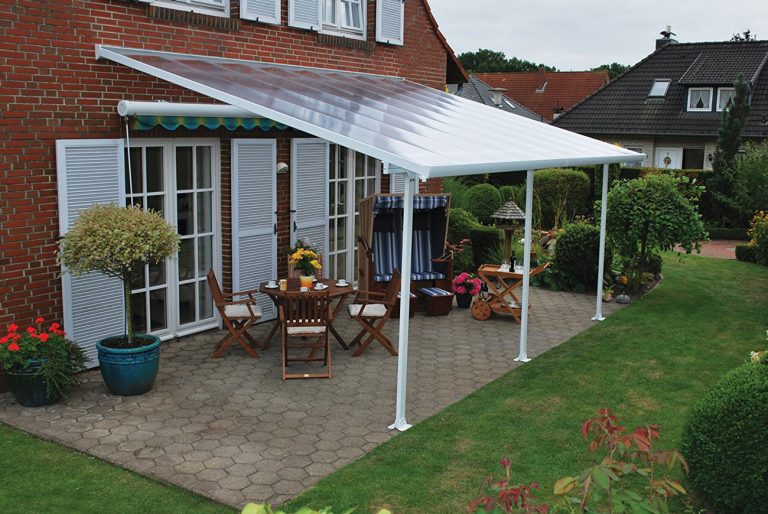 If you use your patio for barbecues or outdoor gatherings, a patio cover can be a major improvement on the usability of your yard. It can provide protection on rainy spring days and offer you a break from the sun when you need it most. Patio covers tend to be low maintenance and very cost-effective, making them a great option for someone who needs basic overhead coverage. Some patio cover brands offer custom designs that allow you to add light fixtures or a ceiling fan, which allow you to use your patio after dark or generate an extra breeze on steamy days.   
The major downside of a patio cover is that it won't fully protect you from the elements. Your patio would have overhead coverage, but there are still no walls, so you'll get little relief from freezing winter gusts and scorching summer heat. You'll be protected from light to intermediate rain, but if the wind kicks up, you'll still get wet. If a rainstorm comes, you'll need to cover your furniture to protect it from water damage and debris. 
Screen Room/Patio Enclosure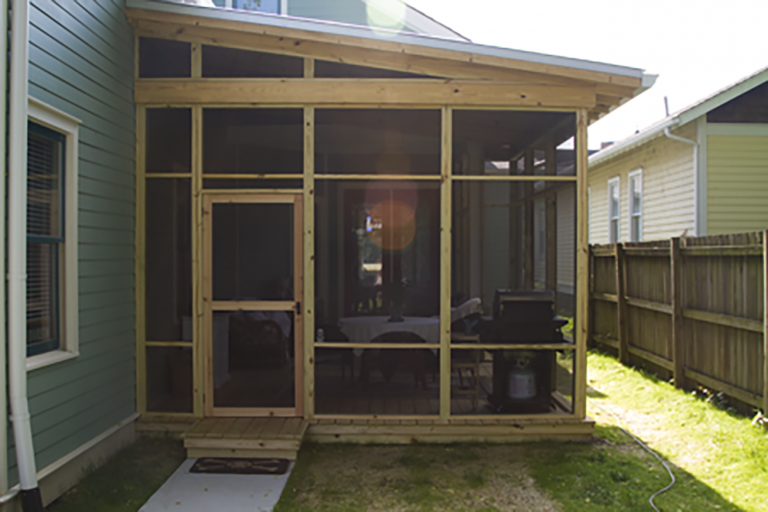 The next option would be a screen room, which is also commonly referred to as a patio enclosure. A screen room requires a bit more materials and construction which results in a higher price compared to a patio cover, but it does offer more structure for your outdoor space at a relatively low cost. 
Most screen room providers use aluminum framing to enclose your existing patio, then place screens in between the metal posts to complete the room. This allows you to enjoy a view similar to what you'd get with a patio cover, but slightly obfuscated with the added protection of the screens and aluminum framing. Opting for a screen room will give you most of the advantages of a patio cover while providing added protection from bugs that can easily ruin your outdoor experience. 
If you want to enjoy the outdoors "when weather permits" and have a barrier between you and pesky critters, a screen room or enclosed patio will be a great addition. Be mindful that this addition is essentially made of screens, which means the temperature inside will match the temperature outside, and a rainstorm may still lead to wet furniture.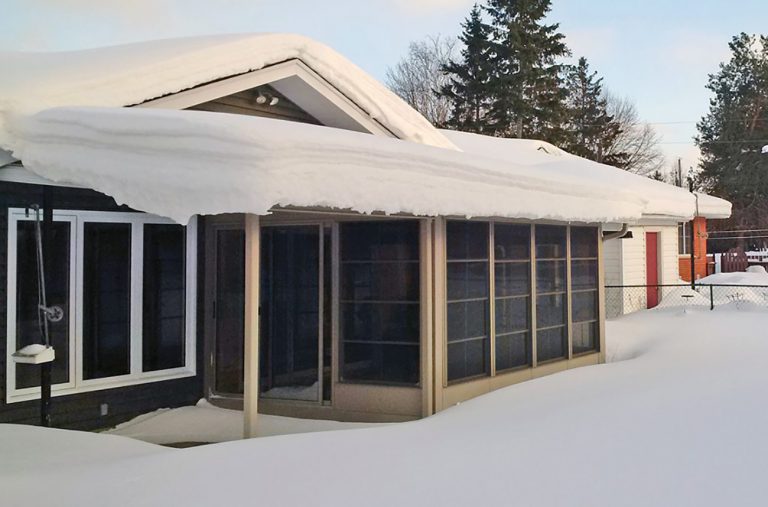 With its use of full-length glass, three-season rooms are at their best during late spring and early fall. This is mainly because most three-season rooms include single pane, non-insulated glass and typically lack insulated frames. Without aggressive climate control, three-season rooms are typically too hot for comfort on sweltering days, and don't offer the same protection from the cold that you'd expect from an all–seasons room. In most cases, aluminum posts make up the frame, like the posts used for a screen room. 
The glass used for a three-season room is generally more expensive than mesh screens, which results in increased project costs compared to a traditional screen room. The use of windows as opposed to screens offers a solid barrier to wind and rain, giving you more access to the outdoors when the temperature is right, but the weather isn't. The three-season room also provides a subtler aesthetic and makes for a softer transition from the room to the rest of your home. 
If you want to enjoy the outdoors during the spring, summer, and fall, the three-season room will meet your needs. Depending on your climate, the winter months may be a challenge. When well-constructed, a three-season room will look like a part of your home's original construction, but the lack of central heat and air will likely make it the coldest or hottest room in your home.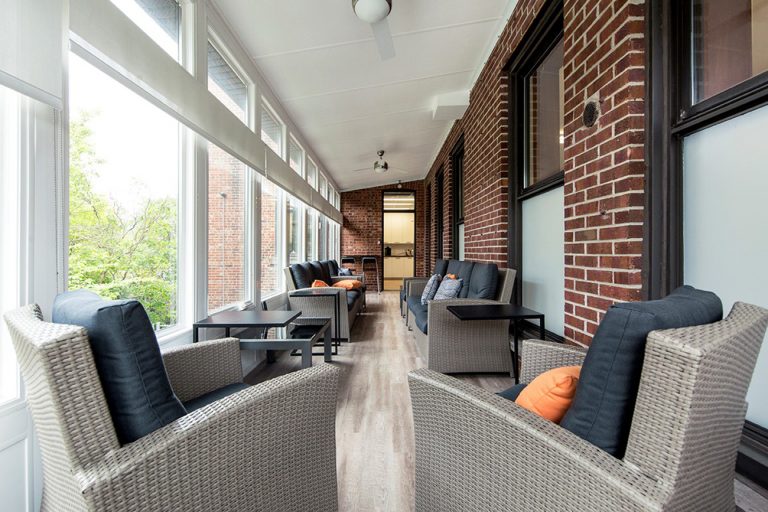 The key to deciding whether to build an all-seasons sunroom is really a question of intent. If your goal is to provide simple outdoor comfort for use when the weather is behaving, a patio cover or screen room may be your best bet. The next step up in cost and comfort is a three–season room, which will look and feel more like the interior of your home but is limited to 5 or 6 months of comfortable use in most climates. If you're searching for a space that looks and feels more like an extension of your home into the outdoors for year-round use, an all-seasons sunroom is your best option. 
An all-season sunroom improves upon the structure and windows of a three-season room by incorporating insulating materials in the frame and insulated glass units in the windows. Keep in mind this additional flexibility and protection from the elements does come at an extra cost, but with a couple important considerations. The first consideration is, compared to a screen room or three–season sunroom, there is already a largely fixed cost to building a foundation and installing the roof. The added costs are primarily an upgrade to the walls and windows, while the roof and foundation costs don't change much. So, compared to the alternatives, an all-seasons sunroom may be a less costly investment than you might expect. 
The second thing to keep in mind is the wide variation in Return on Investment (ROI) you can expect from an all-seasons sunroom. Aluminum is the most widely used structural material in sunrooms, thanks to its low cost and strength. But aluminum is also a very poor insulator. And because home building codes have strict insulation requirements, aluminum rooms are rarely adding to the square footage of your home. The best way to make sure you're getting the best return on investment for your all-seasons sunroom is to make sure the finished product meets building code and bolsters the resale value of your home. Well-insulated frames, made with non-metallic composite materials, and insulated roof panels, such as SIPs, are good signs that a room is built to code. Before committing to a company, be direct and ask your contractor if you can count your new sunroom as added square footage for your home. If the answer is no, they're not building a true all-seasons room. 
All-season sunrooms that truly earn their title use the most advanced windows and framing materials in order to provide comfort year-round.  Anything less will result in a sunroom that's either too hot or too cold. Not to mention the increased heating and cooling costs from trying to regulate the room's temperature. 
The LivingSpace sunroom avoids this problem by using a patented composite framing system that offers an industry-best thermal barrier to prevent thermal energy from leaving or entering your home. Our all-season sunrooms also use premium low E2/E3 insulated windows that minimize thermal transfer. Internal electrical raceways can be added to the room if you'd like to use portable heating or cooling units, but the use of our patented framing system, along with premium windows, ensures that your sunroom will feel like the rest of your home in any season.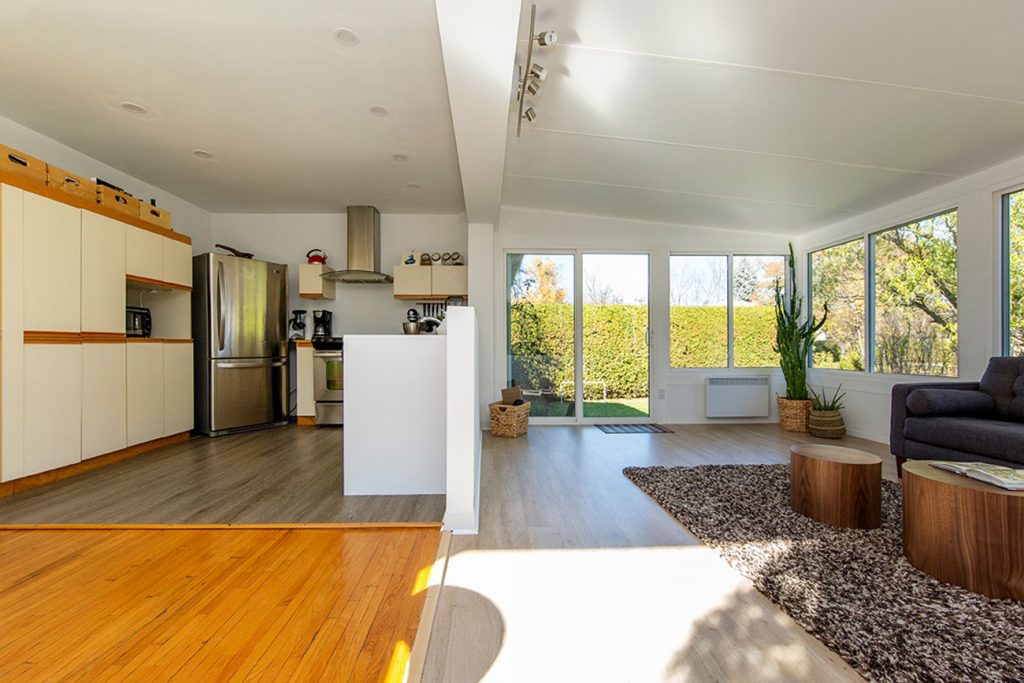 Decide What's Best For You
Now that you're aware of the unique benefits each option provides, you have all the information you need to decide what's best for you. Each type of outdoor living space has its advantages, but considering how you plan to use the space will help you make your decision. 
Is your patio a space that you only want to use on the sunniest of days? If so, a patio cover will give you the protection you need.  Dreaming of enjoying the summer breeze and light rain? An enclosed patio or screen room will do the trick. If you're hoping to bask in the sunlight of spring, summer, and fall then a three-season room is the way to go. 
But if you're looking for a room addition you can use year-round, a room that will maximize your view and sunlight, without causing your heating and cooling costs to skyrocket, then a LivingSpace sunroom is exactly what you need. 
Ready to learn more?  Request a free quote and design consultation today!