When Kent and Lori Stock first moved into their Marion, IA  home, it had a wooden deck outside the sliding doors on the back of their house. Over time, they grew to realize that they weren't really utilizing this deck that much because of the summer bugs and winter cold.
The Stock's wanted to enjoy the outdoors, though, and some friends suggested they consider a sunroom. In a sunroom, they could bring the feelings of the outdoors inside. The beautiful pine trees bordering the back wall, for example, could line the windows and make the couple feel like they were living in a mountain vacation home year-round.
After doing some preliminary research online, they attended a local home remodeling show and met our Premier Partner, Home Town Restyling. Home Town Restyling showed them what we used to build our LivingSpace sunroom, and the Stocks were impressed by the care we took while crafting our products. After a further in-home consultation, they recognized that our LivingSpace Sunrooms® home addition was indeed the solution they'd been searching for.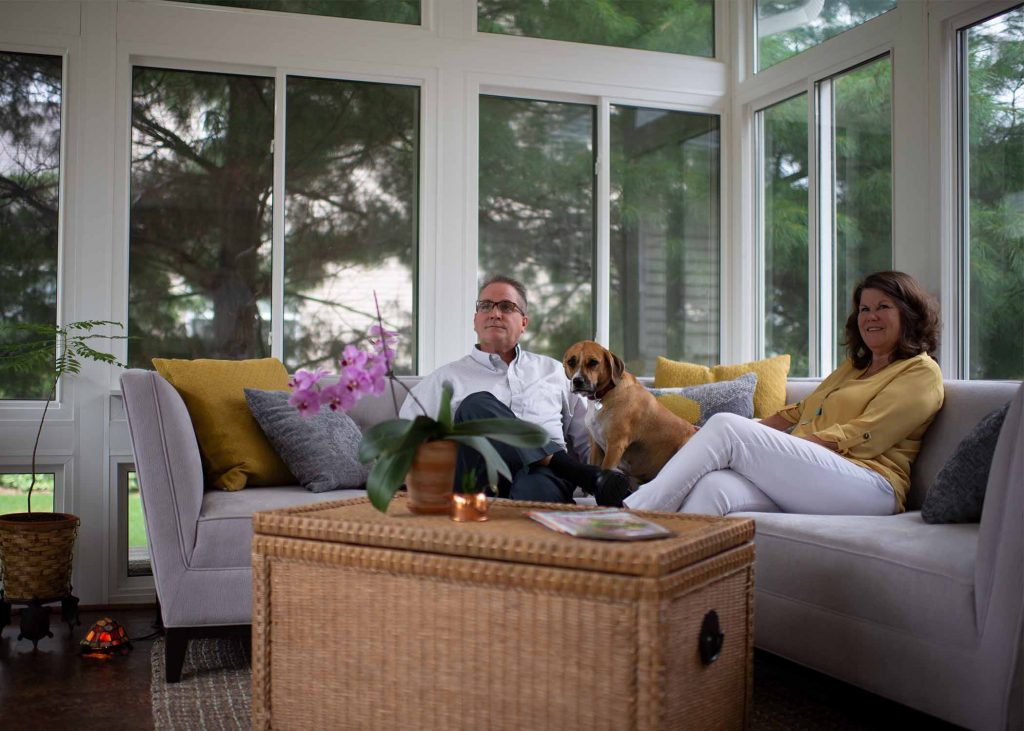 "

All the features that it had, where you could see 

glass. That was the main thing.

 There's not a lot of walls in the way of our view. It makes us feel like we're on vacation in our own home."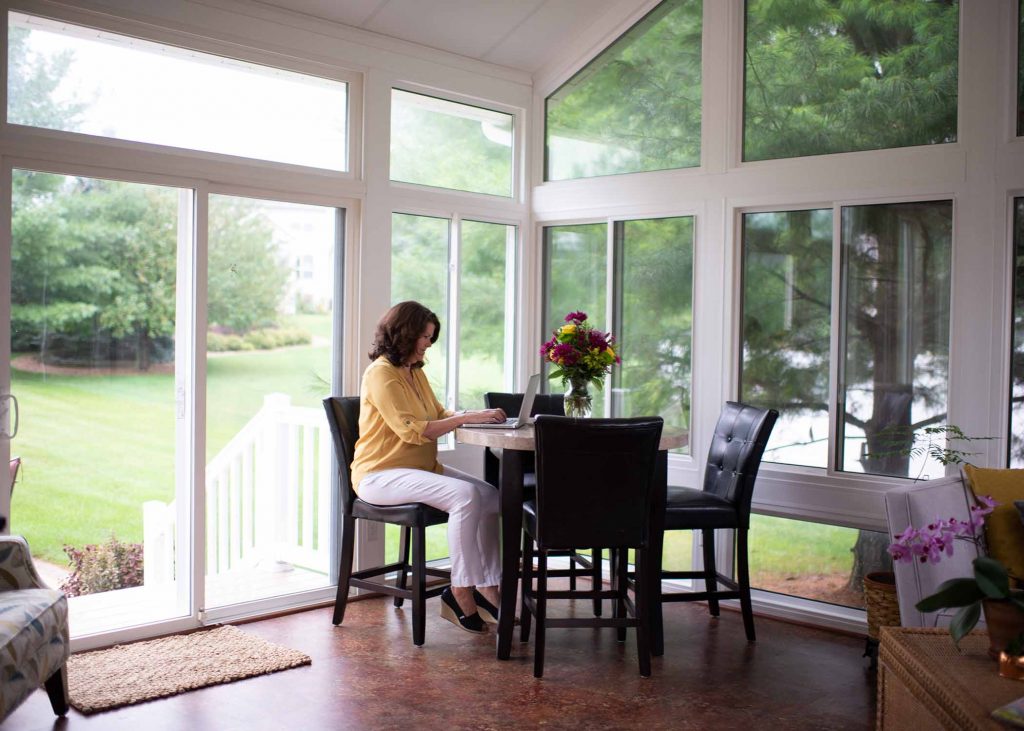 Since the Stocks built their sunroom, they say it's been above and beyond what they could have imagined. When they host parties, everybody congregates in the sunroom, and in the laid back environment, conversation flows freely. On more quiet days, the room is a cozy place to sit down and relax.
For Lori, the room has even been able to help improve her quality of work. She works from home and has turned the sunroom into a part-time office. In the mornings and afternoons, she'll sit at the table with her computer. This sunny environment feels like a place of Zen to her, and she can relax and focus on her tasks for the day.
Kent, on the other hand, uses the room specifically to unwind. After a long day at work, he'll lay down on the couch, turn the TV on, and doze off while the sun is setting. 
The Stocks have had their sunroom for the past four and a half years, and are still sure that it's the best decision they've made with their home. By creating a room that maximizes sunlight, they've brightened their lives up and grown to better enjoy being apart of the Marion, Iowa community.