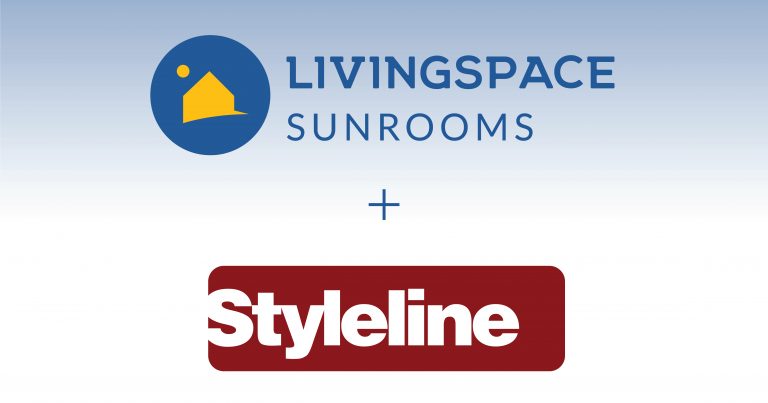 FOR IMMEDIATE RELEASE – 05/08/2019
LivingSpace Sunrooms acquires window and door manufacturer Styleline to support expanding product line 
Maumee, OH, May 8, 2019 — LivingSpace Sunrooms announced today its acquisition of Styleline, a window and door manufacturer with facilities in Monroe, WI and Salisbury, NC. This strategic acquisition allows LivingSpace to continue development of its high quality, American-made products and further support its network of more than 100 dealers. LivingSpace has worked with Styleline since 2017 as a core supplier for its V-Series window collection, and more recently for its newly announced V3 three season sunroom product. 
"This move has been made in response to demand," explains Kraig Mackett, LivingSpace's founder and president. "Styleline played a key role in the introduction of our V3 sunroom earlier this year. Reception from our dealers was greater than we anticipated, and both companies recognized the potential to increase the supply chain if we joined forces." 
Styleline was founded in 1951 with the goal to bring manufactured windows and home additions to customers throughout the Midwest. Initially, the company began with storm windows. By consistently diversifying their product line, they've grown and found success within North American and European markets. Adding the company's reputation and innovation better positions LivingSpace as a market leader in the sunroom industry. 
Jake Huskins, LivingSpace vice president of engineering, expounds, "Styleline entered the window manufacturing market to provide amazing products to its customers. This aligns with our own values, and we felt confident forming our V-Series windows with their assistance. We were very excited to use the V-Series windows in our V3 three season sunroom, and we look forward to applying our combined knowledge and experience to future innovations." 
"We're looking forward to the growth and enhanced customer relations," adds Styleline's Director of Sales, Brad Beachy. "Styleline has grown throughout the years because people recognize our high-quality standards. Partnering with LivingSpace gives both companies an opportunity to reach a broader audience, while continuing to improve our products together."
Considered a leader in the sunroom industry, LivingSpace Sunrooms has enhanced the material structure of its product lines in recent years to provide a quality assurance guarantee to customers. This acquisition indicates an increased standard within the three season sunroom market, as customers have shown an increased desire for enhanced technology and long-term durability. 
Styleline's Monroe, WI office will be relocated to Maumee, OH, where LivingSpace is headquartered, while the company's Salisbury, NC facility will continue to operate in its current location. 
"For Styleline customers, this change will mean continued evolution and investment in capacity, products, and people to ensure we can best serve their needs," says Cliff Langdon, vice president of operations at LivingSpace. "We're fortunate to have support in place to make the transition as seamless as possible. This acquisition sets up LivingSpace in a way to best support our Premier Partners in the field and continue to develop and grow the product lines at both facilities." 
**
LivingSpace Sunrooms has been a sunroom manufacturing leader since 2007. The company has revolutionized the home improvement industry with their fully custom, energy efficient sunroom. A vast network of dealers works throughout North America to build home additions that brighten homes and bring families together. For more information on LivingSpace Sunrooms, please contact Steven Gavel, marketing manager, at sgavel@lssunrooms.com.