A sunroom is likely to become the most trafficked room in your home once it is constructed. Consequently, it will be important to plan the right way to utilize the added square footage. The functionality of the sunroom will dictate the way it should be designed and decorated. LivingSpace Sunrooms wants to give you the resources available to create a timeless area. Our second installment of our comprehensive interior design guide will outline the prospective options available through a television room.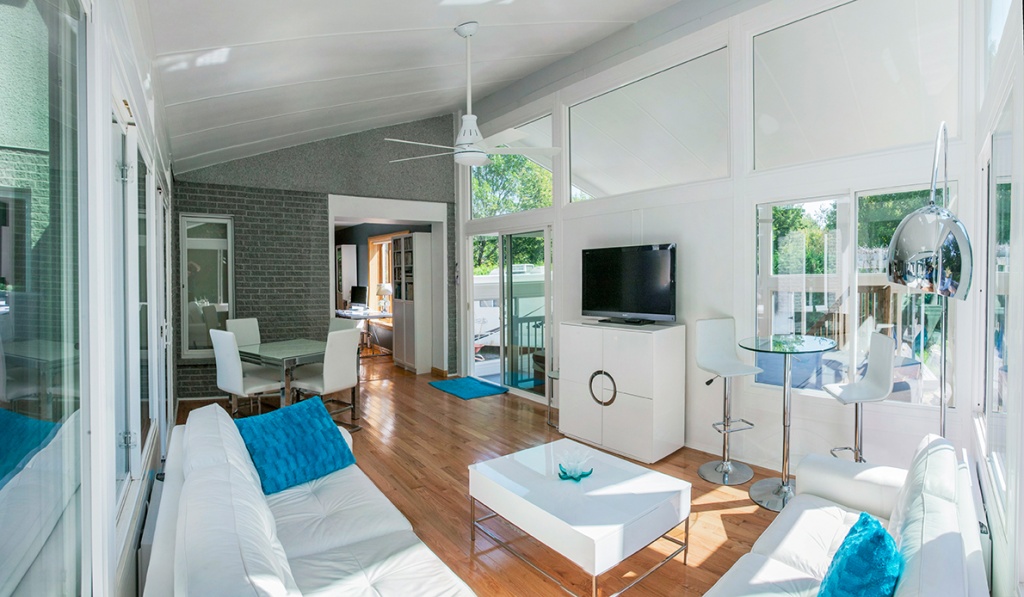 BUILDING A TELEVISION ROOM
A LivingSpace sunroom offers unique opportunities if used as a television room. For example, a sunroom allows neighborhood barbecue guests to socialize in the yard while simultaneously watching the night's broadcasted game. A sunroom also allows friends to gather for ritualistic Monday evening television show viewing parties. However, televisions are notorious eyesores in the home, and they are difficult to decorate around. They are large, black rectangles that function by dominating a room. This can act as a problem within a sunroom. A poorly decorated sunroom can let the television distract from the panoramic views offered by a LivingSpace sunroom, or vice versa. Nonetheless, deliberate attention to interior design can help you avoid this predicament.
Luckily, LivingSpace allows customers to fully customize their sunrooms to match their preferences. There are plenty of decorating options that will allow a television to coexist with the decor and the outdoors. Lonny gives different tips and options to consider.
Blended Backdrop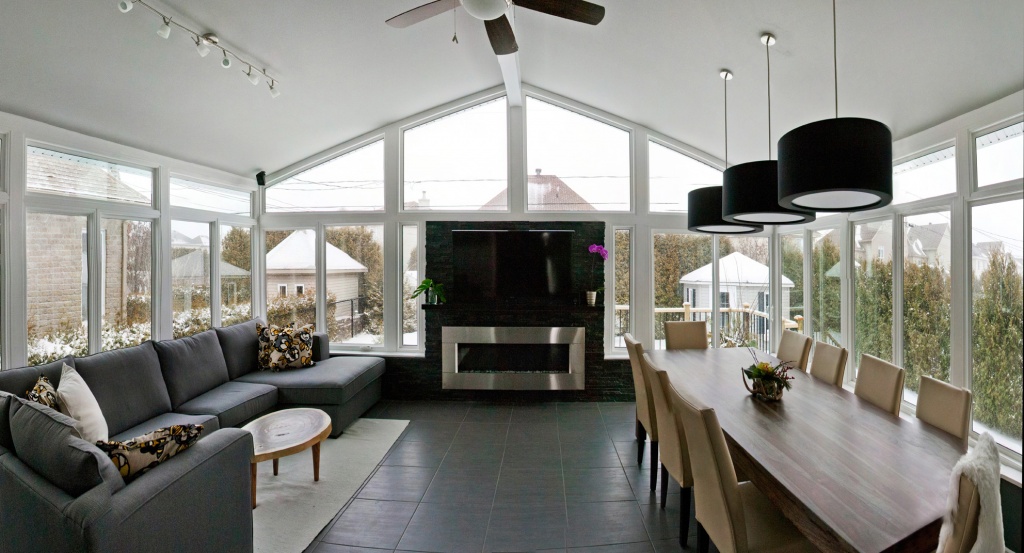 A flat screen against a black accent wall will allow your television to hide in plain sight. This emphasizes the colors projected by the television when it is on. It also allows the outdoors to take over and let conversation flow naturally when the television is off.
Niche Idea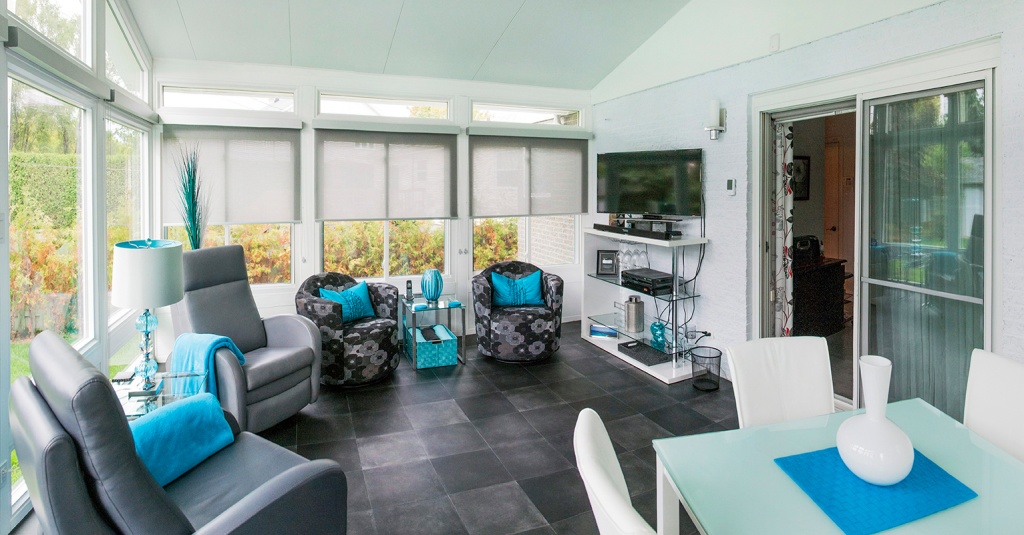 Sectioning the room will make the room feel more balanced and will place less focus on the television. Place the television off to the right or left side of the room. Put horticulture or artwork on the opposite side to help create a parallel niche. This segmenting makes the room feel more blended.
Flat Cabinet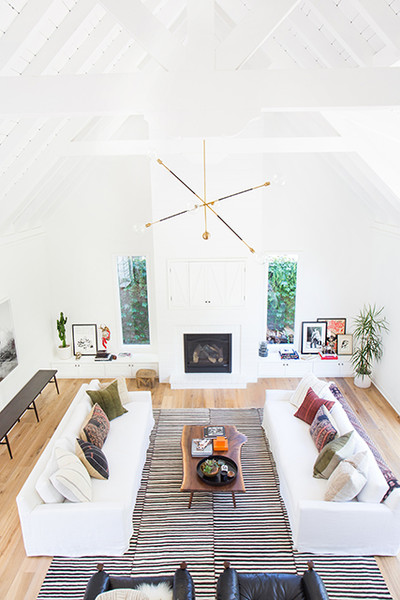 Many people keep their television sets in clunky cabinets that take away from the space of the sunroom. Building a cabinet into the wall will make a television seem less intrusive. It also gives the television a specific space. You can open the cabinet up when you want to enjoy it, or you can close the cabinet when other interests supercede.
Shelving Library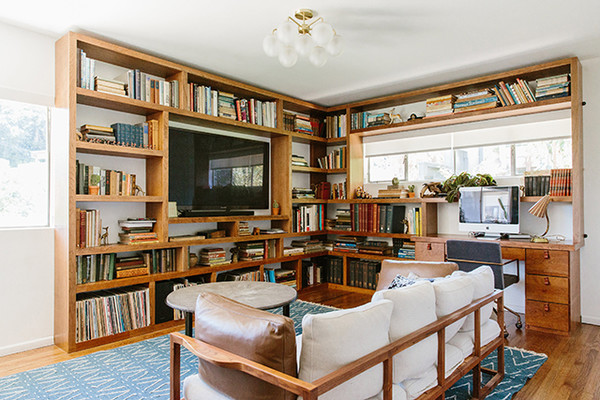 Creating a large media library around the television helps it fit perfectly within the sunroom's area. This also gives the room an opportunity to double as a reading room as you decorate it with books and movies.
Toronto-based designer Anne Hepfer suggests a projector could be the best decorating option. There are multiple ways to accomplish this. First, you can take a minimalist approach by leaving the back wall blank and installing a projector across the room. A drop-down screen can also be installed in the ceiling. Either of these options will create a dramatic movie theater experience within your LivingSpace sunroom.
Furniture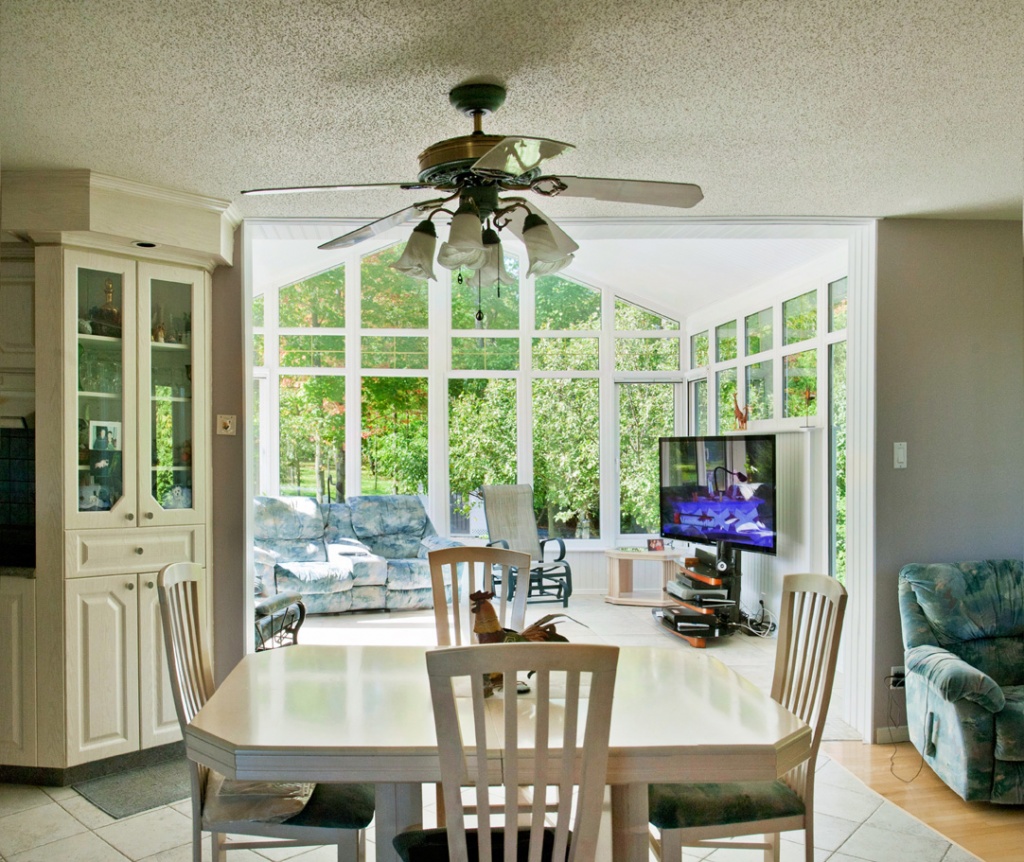 The furniture you put in your sunroom largely influences the mood. Hepfer places emphasis on both comfort and style. The television room needs to have comfort to accommodate long movie nights. Focusing on style will allow your own personality to shine. Keeping furniture and tables low to the ground will maintain a light and airy atmosphere. Using inside/outside fabrics will help the couch keep its colors from fading. Adding extra pillows and a rug can create a welcoming, comfortable environment.
Extra Links
The LivingSpace blog can act as a great reference for all aspects of your sunroom. There are further resources linked below to continue inspiring your interior designing.
LivingSpace's Minimalist Living Room
LivingSpace's Do's and Don'ts of Sunroom Decoration
Lonny
Southern Living Home
Sunroom Design Ideas with HGTV
Studio McGee Blog
In/Out Design
Amber Interior Design