So, you have decided to add a sunroom into your home. It's a great choice to give your house some additional space that allows tons of natural light in. Next steps are of course, finding the type of sunroom that suits you best, choosing a company to build and install it, and deciding its use. But, something many tend to brush off or not put much thought into is the process of choosing a good installer. There have been too many instances where sunrooms have gone wrong, it's why a good installer is crucial. A sunroom addition is a costly project, so don't make the mistake of not doing your research first. Thankfully, today there are more tools than ever to find a skilled, highly reviewed sunroom contractor with the right skills and credentials for your project.
To help you take some of the guesswork out of picking the right company for the job, we've compiled six different tips to help you choose a contractor who'll build your project just the way you imagined it, plus the red flags you need to watch out for when choosing a contractor. 
6 Tips to Help you Choose the Right Sunroom Contractor
Seek referrals

Focus o

n

quality and trust instead of budget and timeline

Make sure the contractor is licensed and insured with a reputable firm

Ask questions, expect answers

Learn who will be installing the room

Pay attention to the warranty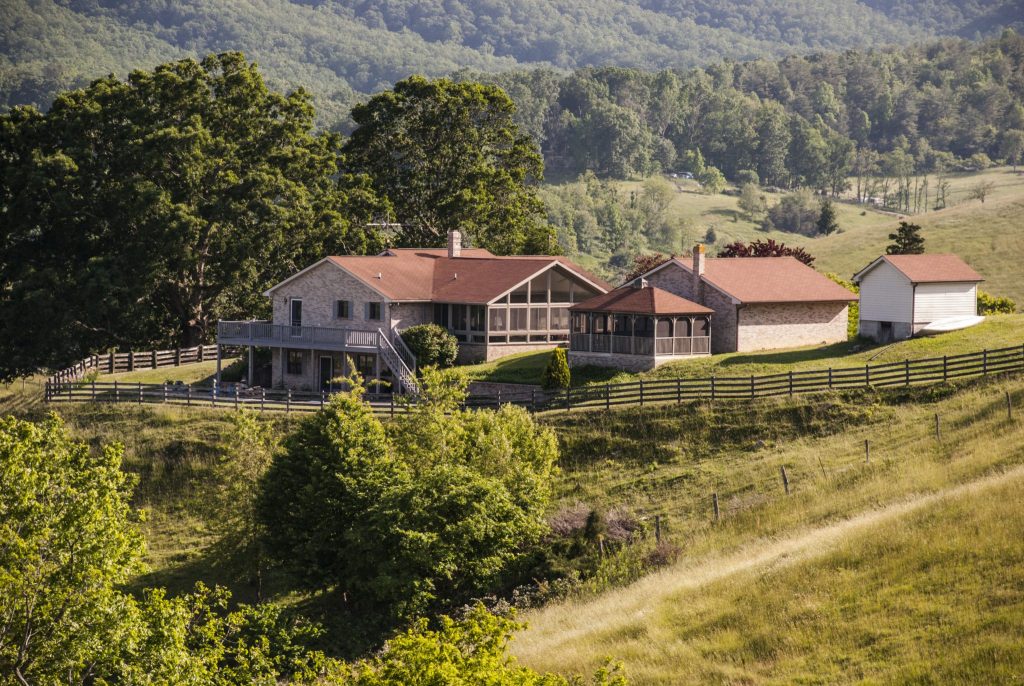 Talk to friends and family who have already been through the process

Check out online reviews for the company

Ask contractors for references

Visit showrooms
If a friend or family member had a recent remodeling project that sparked your interest, reach out to them to learn about the buying process. Their experience can be invaluable. Hopefully they had a positive experience with a local remodeling company, and can point you in the right direction. Most local contractors deeply appreciate customer referrals and by letting a prospective remodeler know they came recommended, you can skip some of the awkwardness of an introduction and quickly establish greater mutual trust. Similarly, if someone you know had a bad experience, it might convince you that a company isn't worth the hassle and you can narrow down your list.
Likewise, online reviews provide excellent feedback on your contractor's reputation within the community. Reading these will either give you confidence in the firm or prompt you to continue looking. Most small to medium remodeling firms won't have reviews on every review site, so if you don't find an abundance of customer feedback on a Google Local Listing, check HomeAdvisor, Houzz, Angie's List, GuildQuality, and so on. You might find that the vast majority of a company's reviews are concentrated on one site, so shop around!
Once you have a list of candidates, set up a meeting. Here, you can determine if the contractor is equipped to accommodate your plans and ideas. Also, you can ask the sunroom contractor for further references to make sure it's a firm you want to work with. Just be mindful that you'll be talking to some of the contractor's most satisfied customers. Nonetheless, ask the references direct questions about their experience and satisfaction. It's important to understand what they would have done differently, if given the option.
Some sunroom contractors have showrooms that allow customers to see their work up close. If this is the case, check it out and see if the end-product is something you could envision for your home. The absence of a showroom shouldn't be a red flag, however, as some top-quality firms direct their efforts less towards marketing and don't have the budget for a showroom.
Focus on quality and trust instead of budget and timeline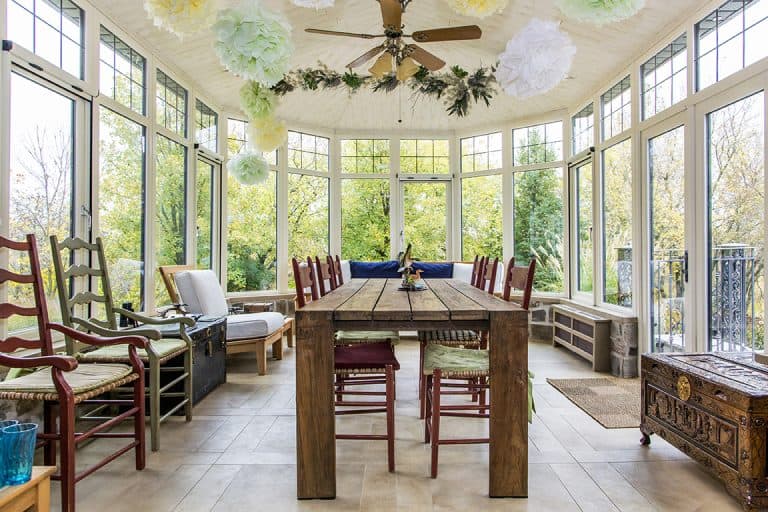 Low price means low quality

Look for comprehensive pricing breakdowns

Develop a relationship with the contractor and their crew
Since your home is probably your single largest investment, try to avoid companies you suspect of using low-quality materials or inexperienced workers. The saying "you get what you pay for" applies directly to the remodeling industry. Be cautious of builders that quote extremely low prices. Unfortunately, they are likely to build low-quality products.
Additionally, sunroom contractors should be able to provide detailed estimates with a comprehensive breakdown of the costs. Typically an estimate should have line by line entries for: products and materials, shipping, labor, permitting, and subcontractors (such as plumbers and electricians). If a contractor can only offer you a single number with no description of how the costs break down, you should press them for details. Contractors who don't disclose how they calculated a cheap quote may end up overcharging you down the road with hidden fees.
Instead, focus on developing a relationship with the contractor. Learn about the materials he or she uses to build, and emphasize getting the exact details you want in a project. You may have to adjust the project to meet your budget, but it's worthwhile to establish a reference point for what you would build in an ideal scenario. Build trust that you are working with the best builders for the job, who understand and value your personal vision.
One way to learn about the company is to check their profile at your local Better Business Bureau (BBB). The BBB promotes marketplace trust within a community, and customers can file complaints that will be kept on file (LivingSpace Sunrooms BBB page). Check your local office to see what complaints, if any, are stored. Take note of how the company resolved these complaints.
Make sure your sunroom contractor is licensed, bonded, and insured with a reputable firm
A licensed company protects you from delays, permitting problems, and future roadblocks when selling your home.

A bonded company protects you from being stuck with unfinished work and shoddy craftsmanship.

An insured company protects you from liability for damage to your property or contractors' injuries.
All reputable sunroom companies should be licensed, bonded, and insured, as it's a common requirement to bid on large projects, enter the market in different states, and hire employees. Contractors without licensing risk fines, closures, and delays. Worse yet, a sunroom contractor who is not aligned with a licensed firm may be legally defined as the homeowner's employee when working on a project. Most customers are rarely aware that they could be on the hook for worker's compensation and other expenses if working with an unlicensed contractor. So ask for credentials.
When a company is bonded, they've paid into a surety fund, which protects a homeowner from financial liability if a project is not completed or the final product does not meet regulations. Working with a company that isn't bonded leaves homeowners with few options to recoup their investment when a contractor doesn't meet their end of the bargain. If a project is simply left uncompleted or is built so poorly it can be considered dangerous, a paid bond helps protect the customer.
A common scam among conmen posing as sunroom contractors is to approach homeowners directly, offering to repair a roof or build a deck. They ask for an up-front payment, or final payments made in the middle of construction, then simply vanish without completing the project. This is especially common in areas that have recently experienced a natural disaster, such as a flood or hurricane. It's your right to ask for proof of a funded surety bond before handing over any of your hard-earned money.
Similarly, an insured firm protects homeowners from being held financially responsible if a worker is injured on a job. Insurance also protects both the firm and customer from high bills because of incidental property damage. Uninsured firms place their customers at considerable financial risk and should be avoided at all costs.
Ask questions, Expect Answers
Don't assume a sunroom contractor is qualified because of a flashy presentation. Be sure to formulate and ask direct questions. Pay attention to their response, as it will indicate their willingness to work with you. It will also provide better insight into the quality of their product. Those that build excellent products shouldn't be worried about providing you enough information to make an educated buying decision.
Also, firms have the opportunity to be members of home building and remodeling associations. These associations educate contractors in the area on current building practices so they can best answer any questions you might have.
Learn who will be installing the room
The contractor's firm should use their own crews to install your home addition. Also, the contractor or project foreman should supervise with regular, on-site visits. If there are any delays or changes to the building schedule, you should be notified immediately.
The company should provide you with a complete and thorough walk-through inspection of the finished product. This will ensure your complete satisfaction with the project while providing a time for last-minute questions.
In some special cases, contractors will need to hire a subcontractor to finish unique jobs, such as plumbing or laying concrete. Don't be alarmed if this happens. Instead, learn why the contractor needs the additional help.
Pay attention to the warranty
A home addition's warranty demonstrates the contractor's confidence in the product's quality. Therefore, you should look for companies that offer excellent warranties. For example, LivingSpace Sunrooms markets custom vinyl sunrooms that can withstand the most inclement conditions, including 150 mile per hour winds. Due to this, it is unlikely that you will ever need to use a warranty. Nonetheless, we offer a Limited Lifetime Warranty on each sunroom. This warranty covers the vinyl framing lineals, windows, doors, roof panel system, and decking.
Important questions to ask about warranties are:
What is the length of the warranty?

What's the coverage of the warranty (i.e. does it cover all manufacturing defects and failures)?

Is labor warrantied (i.e. if the product was installed improperly, is that covered)?
A home addition can make you feel like you have a new home. At LivingSpace, we work with the top contractors in your area to ensure each step of the process exceeds your expectations and desires.
So, what are the red flags you need to look out for when hiring a contractor? Here's a few we recommend:
Extremely low rates- Price reflects quality. If a sunroom contractor is offering a price that seems too low, that's not a good sign.  

Lack of website/social media presence- In the new day and age of tech, it's important to have a strong brand presence online. If a business lacks on social media or their website, they lose credibility. 

No guarantees or warranty- a warranty proves the contractor has confidence in their products. Also, if you're buying without any guarantees, there's a high chance you're not getting what you should be.
All of these potential problems can be avoided by choosing a trusted company with customer testimonials to back it up, like us here at LivingSpace.
Besides our great testimonials, we know how important it is to deliver a quality sunroom to customers. That's why we offer a limited lifetime warranty on each sunroom. We also provide a LivingSpace sunroom showroom, so you can get an idea of what you'll be getting before you pay.
If you trust us to give you the best four season sunroom, reach out today! We are happy to help get you a quote or answer any questions you may have.