LivingSpace Sunrooms offers customized sunrooms that fit any type of home. This includes a variety of windows, doors, colors, and sizes. In this post, we outline the steps you can take to best prepare for your sunroom plans to create a room you will love for years to come.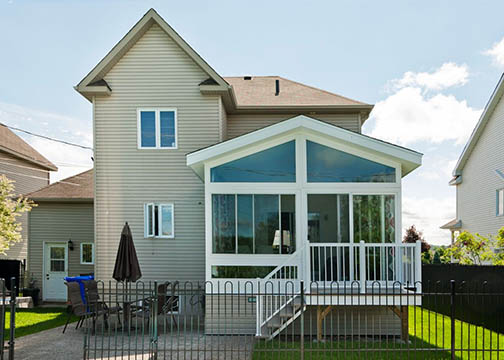 The decision to buy a sunroom is the beginning of an exciting project that will revitalize your home. In a home that feels too cramped, a sunroom will give additional living space. In a home that feels too familiar, a sunroom will give a new perspective. In a home that feels too dark, a sunroom will give large, spanning windows and unlimited natural lighting.  
Any home remodeling project can be stressful, though, for those who don't know the right steps to take. It can be a daunting task to find the right space for your sunroom, find the right contractor, navigate each customization option, and trust that it will be built effectively. You can approach these sunroom plans as an expert, though, with the right preparation. 
Many homeowners put their sunroom onto the back of their home. Some homeowners already have an existing deck space that's accessible from the backdoor and can easily transition into a sunroom. Others simply want a convenient spot to sit and admire their yardwork and gardening decorations.  
There are other advantages to having a backyard sunroom. For one, it provides a great spot to supervise while the kids play outside. You can use it effectively in this spot throughout the seasons to oversee yard work, play lifeguard, referee a pickup football game, or supervise a snowball fight. 
There is also, generally, space available for a sunroom off the back of your home. In neighborhoods, houses are spaced strategically to maximize housing without losing the feeling of comfortability. Because of this, there is limited spacing on the sides of the house, and the front yard and back yard have more potential for sunroom projects. Most people choose to use the back yard because of the added privacy it gives them. 
You don't need to follow the trend, though. Sometimes, families with more land create their own sunroom plans and build their room onto the sides of the house, or as a standalone structure. This optimizes a perfect view or nuzzles the room in between the yard's existing structures. One family mentioned that placing their sunroom next to a beautiful pine tree has made their Iowa home feel like it's nestled in the middle of the Rockies. Let your contractor know what you're thinking, and they'll be happy to help you achieve your goals.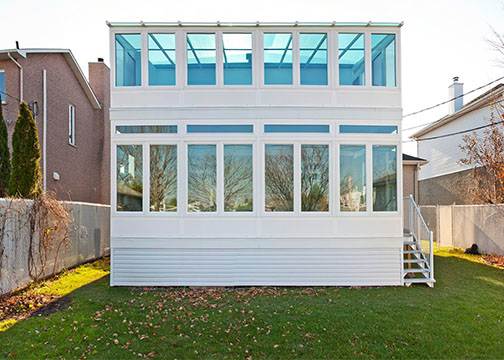 Sunlight is another factor to consider. One of the main benefits of a sunroom is the natural light it brings into your home. That light is going to be impeded to an extent if you place the sunroom in a spot that is in the shade of your home for half the day. 
By placing your sunroom in an area that receives equal sunlight throughout the day, you optimize it for sunlight. This lets you to watch the sunrise with your morning's cup of coffee and enjoy the sunset while nodding off to the evening's news. 
Find the right contractor
Next, you can progress with your sunroom plans by choosing a contractor you can trust. This can be a challenge, and we suggest a few steps to take in order to find the right person for the job. 
First, seek referrals. Talk to friends and family members who have already completed remodeling projects. If they had a positive experience, they will be able to guide you towards a trustworthy contractor. 
As is true with most products, a sunroom's quality is best reflected in the price. Be wary of contractors that approach you with uncharacteristically low prices. These sunrooms likely have faults that will make them unreliable during inclement weather and over time. Instead, focus on the quality of the sunroom and the relationship you build with the contractor. 
Likewise, you need to make sure each contractor you consider working with is licensed, bonded, and insured with a reputable firm. This will protect you from delays, permitting problems, and future roadblocks when selling your home. It will also protect you from being stuck with unfinished work or liability costs. 
Don't assume the contractor is qualified because of a flashy presentation. Make sure to ask questions about their experience and your room's specifications. Note how the contractor responds and let that help dictate your decisions. 
The contractor's firm should use their own crews to install your home, and the contractor or project foreman should make regular visits to ensure the room is being built according to its time schedule. 
Lastly, pay attention to the sunroom's warranty. A warranty demonstrates a company's confidence in their product's quality. Compare the length, coverage, and span of the warranties from each contractor you are working with. 
Navigating customization options
You may have an idea of what you want your sunroom to look like before you start talking to contractors. Turning your ideas into a reality can be difficult though, when trying to match them with a sunroom company's customization options. 
We try to accommodate your sunroom plans as best we can by providing a variety of different sunroom colors, sizes, and styles. Even with this, though, we can't anticipate every possibility. If there is an idea you want to try for your sunroom, let our Premier Partners know about it. They are the best people to work with towards envisioning your plans.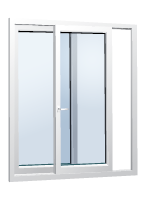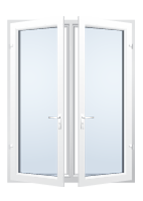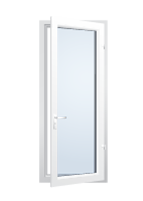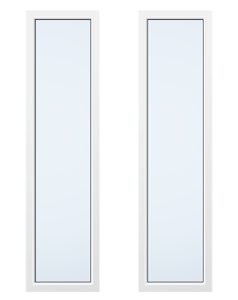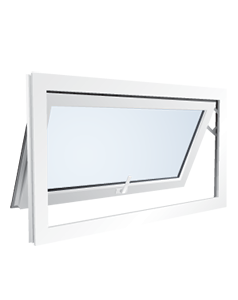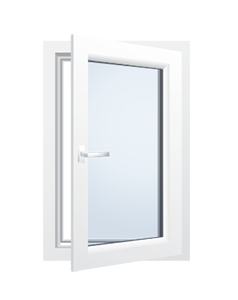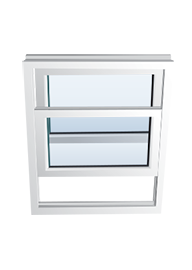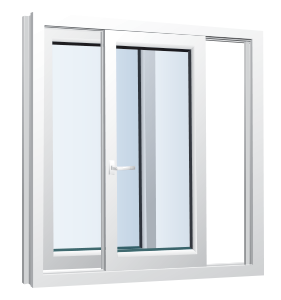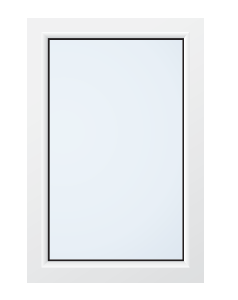 The Paradox of Choice? Work through sunroom plans with your Premier Partner
Some people see our customization options and feel a little overwhelmed by the choices. It's easy to see that your home needs more natural lighting. A sunroom provides endless natural light and is an exciting and beautiful addition to your home. It can be disheartening, though, to pick the wrong customization options. And, for those without a concrete idea of what they want, being provided with so much variety can make the shopping process overwhelming and stressful. 
Under these circumstances, your contractor is one of the best resources. They have worked personally with each customization option and have the design experience to know what colors, sizes, and styles will fit best with what you already have. By collaboratively working on the designs together, you can ensure your sunroom will fit your distinct taste and style while matching seamlessly with the rest of the house. 
Turning your sunroom plans into reality
After all this preparation, you'll need to trust that the company you are working with will build it efficiently and effectively. This will be made easier if you've forged a positive relationship with your contractor while building your sunroom plans.  
You won't need to blindly hope for the best, though. There are some expectations you should have during the construction of your sunroom. From start-to-finish, a prefabricated sunroom addition is often completed within 2 to 3 weeks. Our Premier Partners take spectacular care to ensure your sunroom is built to the highest quality. 
First, the crew will create a solid foundation. This can be done quickly by using products like Diamond Piers and Techno Posts. These drive steel piles into the ground to create a stable platform that can support a deck. They'll then build the deck with materials like our EcoGreen panels. Others prefer a concrete platform for their sunroom and pour a concrete slab onto the foundation instead. 
The sunroom takes form next as the crew will begin to assemble the frame and roof. The build team will secure vinyl floor starters to the foundation and build a tie-in to attach the sunroom to the wall of your home. After this, the team can put up each post, and you'll see a clear outline of the room. The crew will set the roof in place with our EcoGreen panels once each post is secure. 
As everything gets set in place, the windows, electrical wiring, and heating and cooling units will install quickly. These finishing touches seal your room from the outside elements, and you'll have a new room that can be enjoyed throughout the year.