Though they fulfill the same purpose, sunroom windows can differ quite a bit in how they look and function. Some manually slide open, others are opened by a crank, and some are simply fixed within the frame. The names may seem confusing, but once you have an understanding of the basic styles, you'll be well on your way to making the right choice for you and your family. 
Check out some of the sunroom windows options below to understand what you can do with windows in sunrooms.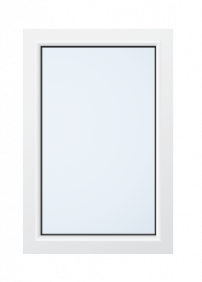 A picture window gives an unobstructed view of the outdoors and brings in the most natural sunlight. They are often placed along the far wall, and provide a stunning view for people as they walk into the sunroom for the first time. Because of this, they are very popular in the rooms we build. The only downside is that they are stationary and cannot be opened and closed. Normally, this is fine, as summers and winters are often extreme in most regions of the country. However, on the perfect fall day, a nice breeze might be exactly what you want.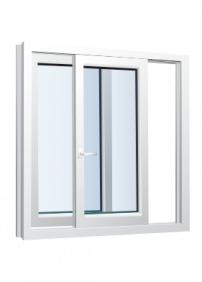 These sunroom windows are also popular options. They consist of two sashes, and each sash independently slides left or right. This means that you can slide either side completely open, or slide both to the middle with openings on either side. In the middle, there are two locking mechanisms for each sash, which can help childproof your windows and prevent break-ins.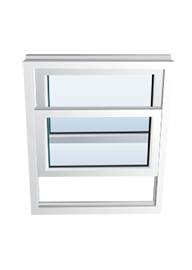 Double hung windows are similar to sliding windows in terms of how they operate. On double hung windows, however, you can slide the sashes up or down instead of left or right. They still operate independent of each other and lock in the middle. This type of window is very popular, and is easy to match with other windows throughout your house. The sashes can also tilt 90 degrees into your room, allowing you to completely open the frame for great ventilation.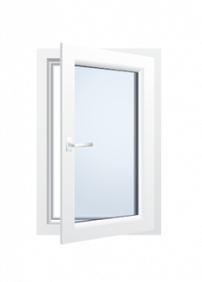 The casement window opens by turning a crank, and it locks from the inside. You can crack the window open on a mild day, or you can open it completely to fill your sunroom with a generous breeze. Casement windows are valued for their elegant looks and tight-fitting seals, making them a versatile option for nearly any climate. These sunroom windows are a great option to allow natural sunlight into you home.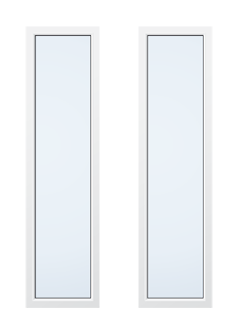 Similar to picture windows, sidelights are fixed windows that are usually placed on either side of a door. They are skinnier than picture windows to accommodate this placement. They are great options to match with any window option combination.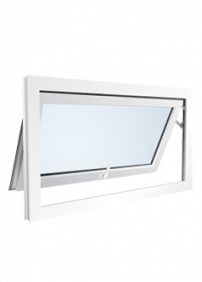 Typically, awning windows are placed within the sunroom's "kick", which is a two-foot-high fixture that connects the floor to the main window. They open from the bottom and tilt out, making them great for ventilation. Awning windows can be safely opened during rainy days, allowing water to run away from the window frame. 
Sunrooms are defined by the large amount of glass that makes up each wall. The options listed above are the main styles you can choose between, but there are still other areas in the sunroom to consider. We offer a wide variety of ways to customize your sunroom windows, even in non-traditional areas.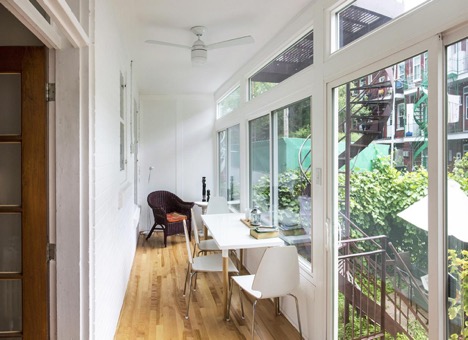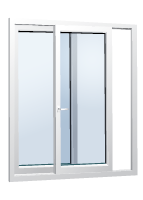 A sliding patio door slides open to either the left or right. Like the sliding windows, the window is stationary within its frame. However, sliding patio doors only have one operable sash, while the other sash is fixed in place. One of our most popular options, a sliding patio door can be customized to fit with any home.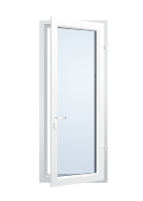 The first is a single entry door, which is 36-inches and single hinged. A picture window is placed in the middle of this door. This is a popular and elegant choice, and it gives people cohesiveness between their sunroom and the rest of their home.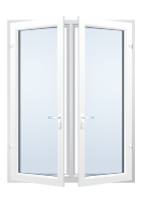 We also offer double entry French doors, made from two 36-inch doors that are double hinged. There is no dividing beam between the two doors, creating a spacious opening when opened simultaneously. Similar to entry doors, each door also has a picture windows placed in the middle.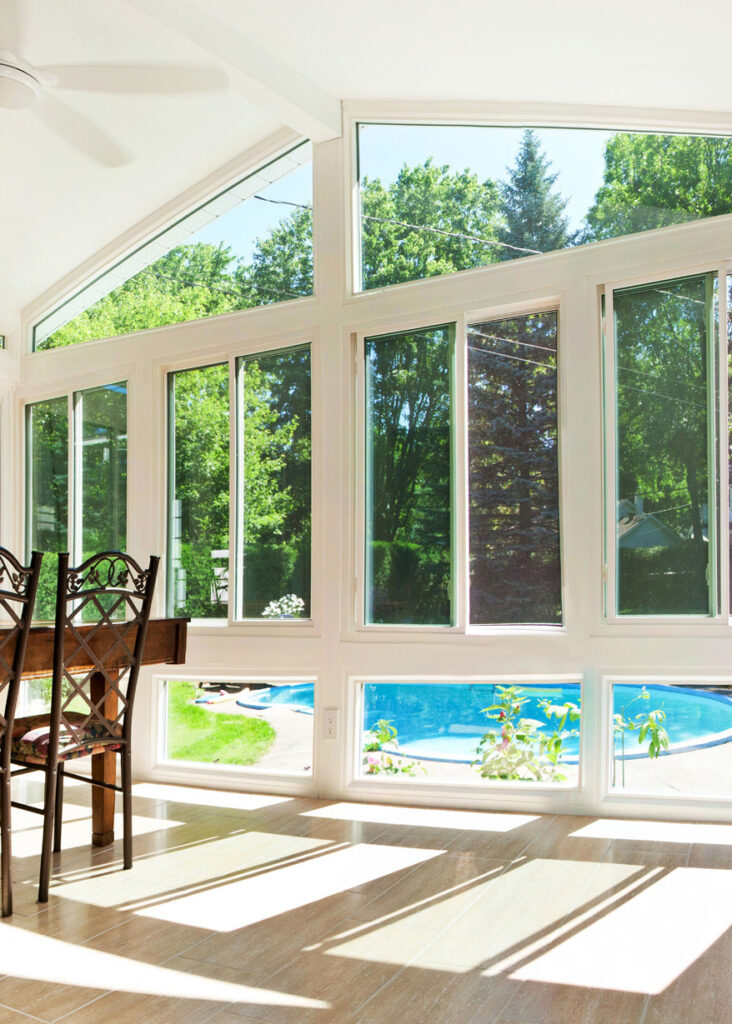 As explained when discussing the awning windows, a kick is a two-foot high wall that connects the floor of the sunroom to the main window. One option is to fill this space with solid panels, in which case it's referred to as a "knee wall". For a translucent opening, the kick can be made either with operable sunroom windows – such as awning windows – or fixed glass. Because kicks are placed along the floor, where they're more likely to bumped or knocked into, the glass needs to be tempered. Tempering glass makes it more durable, so family pets or children's toys won't crack or shatter the glass in case of an impact.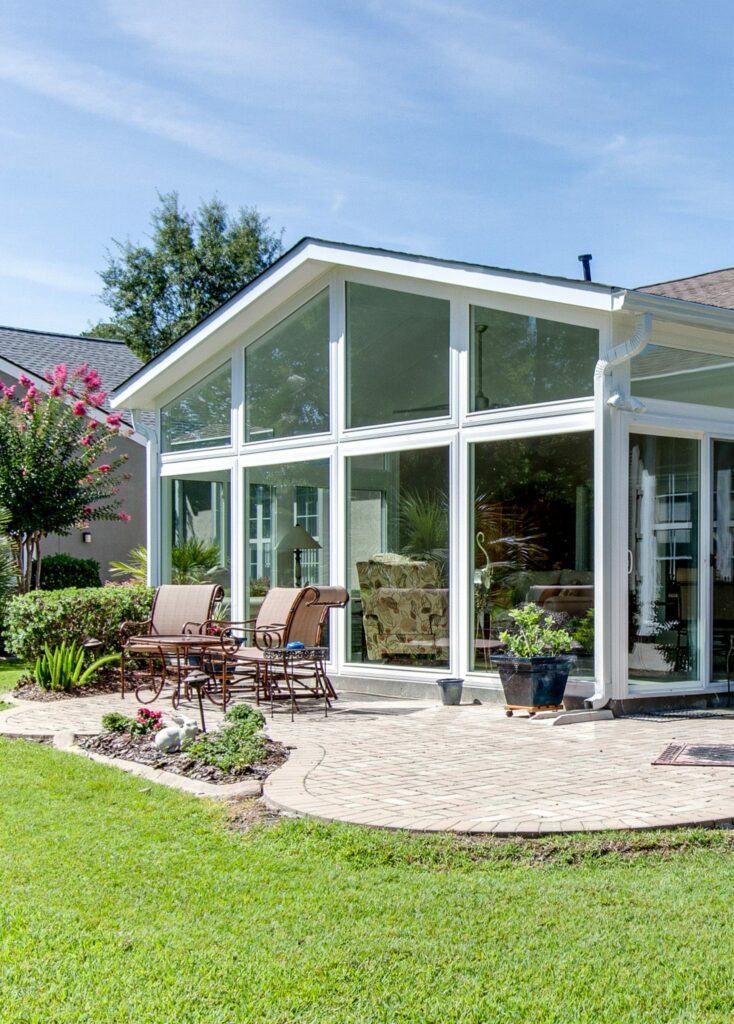 You may want to completely maximize the amount of glass in your room, while reducing the amount of visible framing pieces.  If this is the case, you can take out the kick and extend your sunroom windows all the way from the ceiling to the floor, creating one large window. We use large tempered picture windows to create an extended window, which strengthens the window and makes it possible to support the roof with such a large opening. This elegant style offers exceptional views and a neat, attractive design.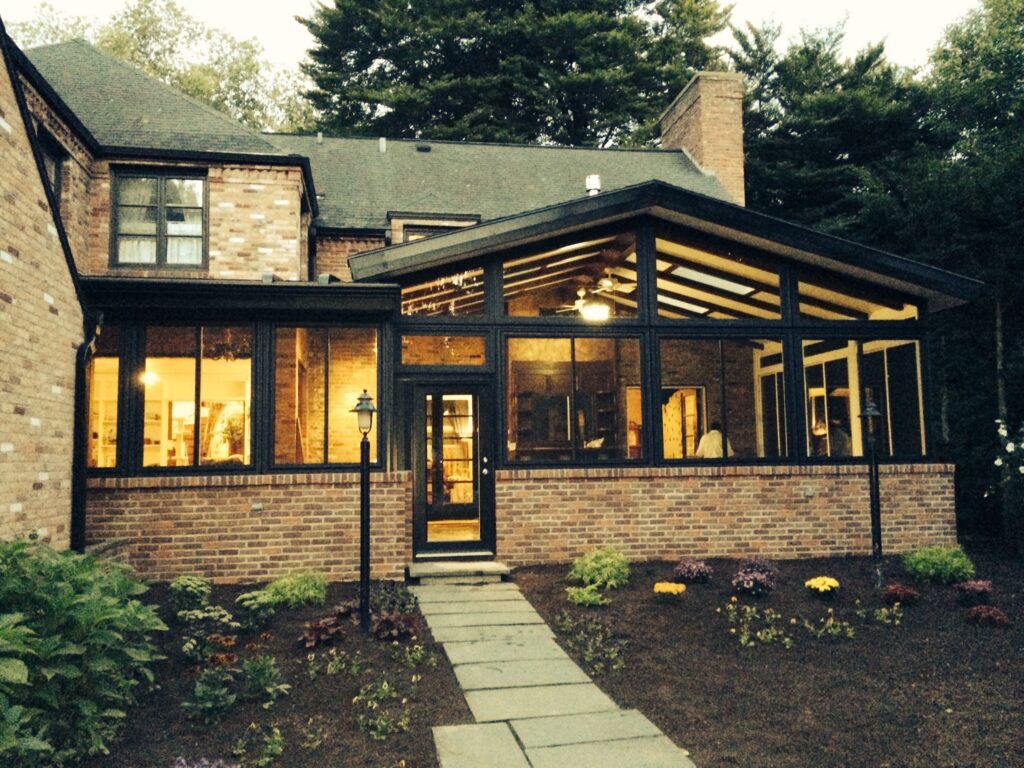 Though these aren't sunroom windows in the traditional sense, you may want to eke out as much natural light possible by placing glass elements in the roof of your sunroom.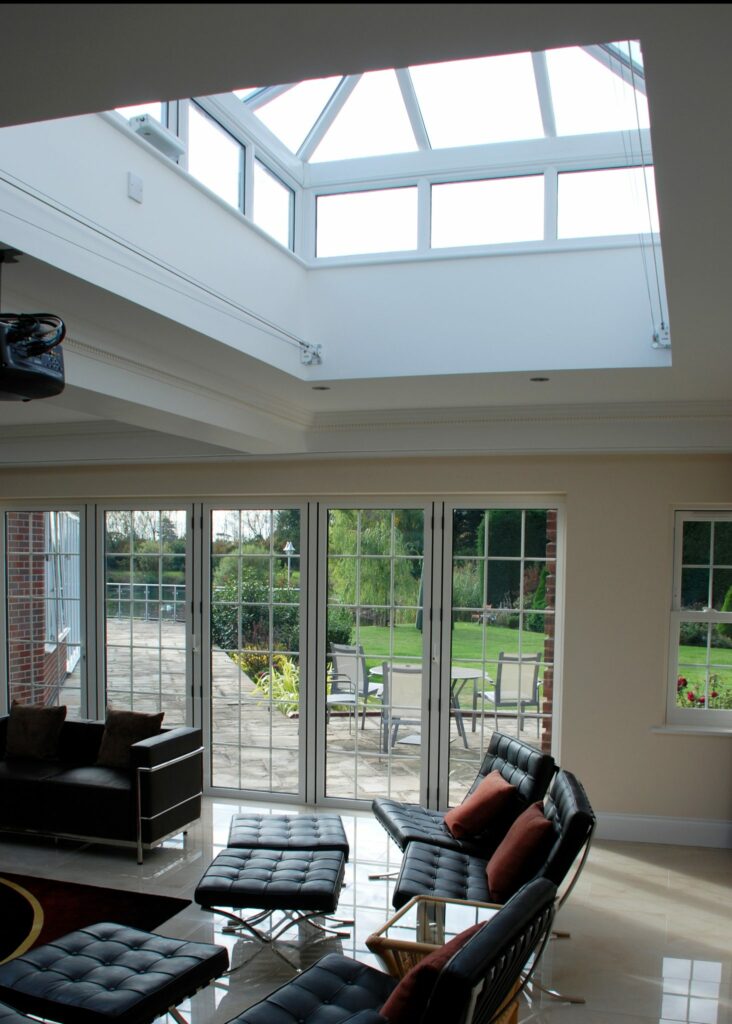 For sunroom owners with solid roofs hoping to capture a skyward view, skylights are a simple way to bring more natural light in from above. Made with tempered glass in a fixed frame, skylights are an easy way to include glass in your roof without making the big jump to a full translucent roof.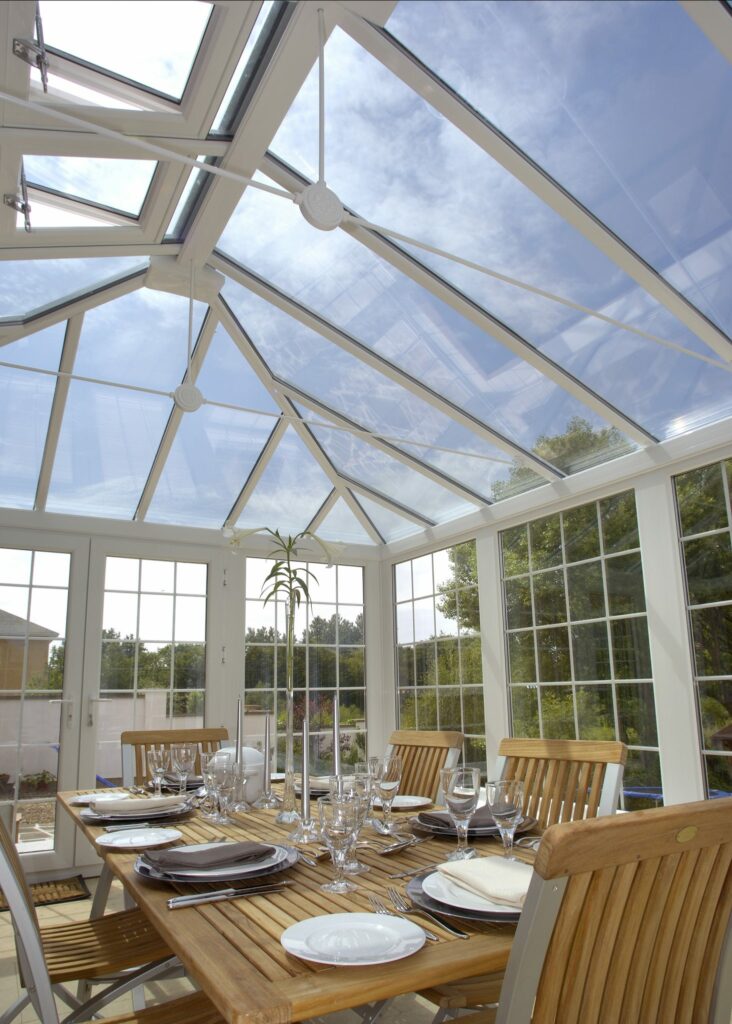 Translucent roofs are the clear choice for those looking to maximize the natural light in their room. Made with either tempered glass or translucent polycarbonate, this type of roof is a truly unique architectural feature. A glass roof offers all-encompassing views of the sky. It creates a conservatory feeling that fills a room with European sophistication.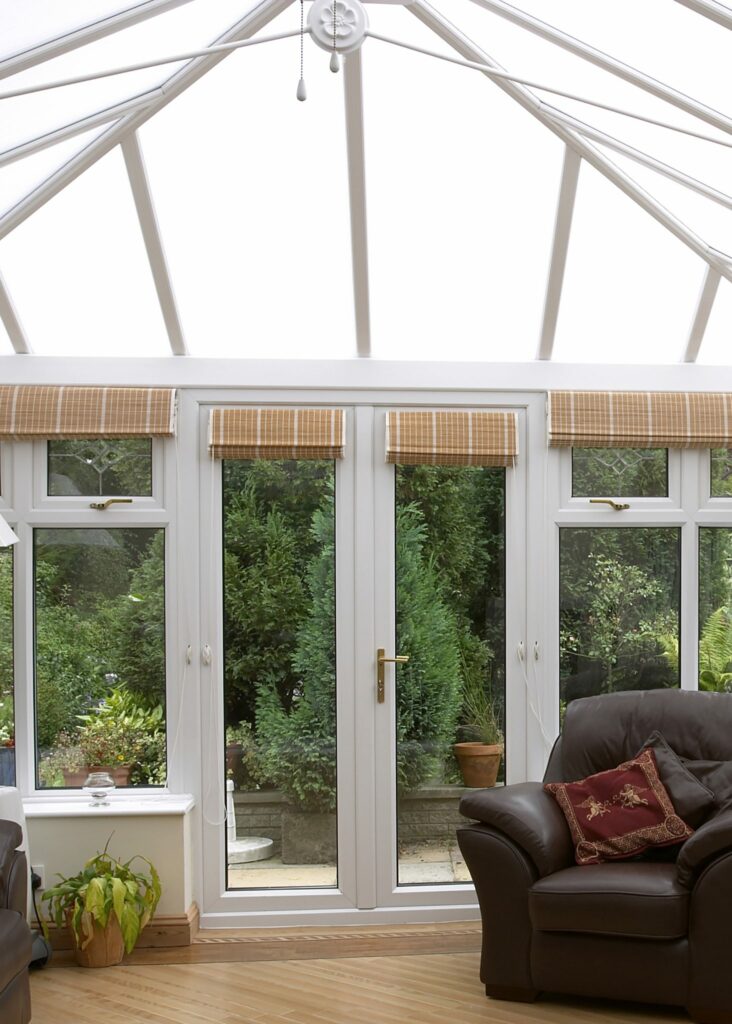 A polycarbonate roof system is opaque, and it brightens your sunroom with diffused natural light. Polycarbonate is an incredibly strong material, able to withstand blows from dense hail and falling tree branches without shattering.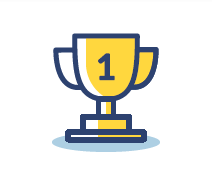 Quality of Sunroom Windows
Having tons of options to customize your sunroom is awesome. But having the perfect looking addition won't be very exciting if the room is freezing cold in the winter or stiflingly hot in the summer.  
That's why you should focus on the overall quality of the window, including both the glass and the frame. This will ensure you can enjoy your sunroom year-round. 
Glass coatings, such as low emissivity ("LowE") and self-cleaning coatings can be a good indicator of quality. Both Low E2 (which has two coatings) and Low E3 (which has 3 coatings) glass are optional treatments to improve a window's thermal characteristics. They include specialty silver-based coatings that reflect UV light and infrared heat. The glass is made to block excessive heat from the sun in warmer months, which keeps you and your belongings from frying in the sun. In colder months, it reflects heat from inside the home back inside to protect your furnace from being overworked. This gives an ideal balance of solar control and high visibility.
The insulation level, or R-value, is the measure of how well a material slows the transfer of heat across itself. Higher R-values correspond with better insulating qualities. Factors that influence are thickness, insulating gas, and framing materials/design. Thicker units contain stronger glass and a larger insulation space between the glass. Thicker units also have a greater insulation value. In colder areas, the dead air exchanges for a denser gas. This gas provides an increased insulating value for the same amount of dead air space.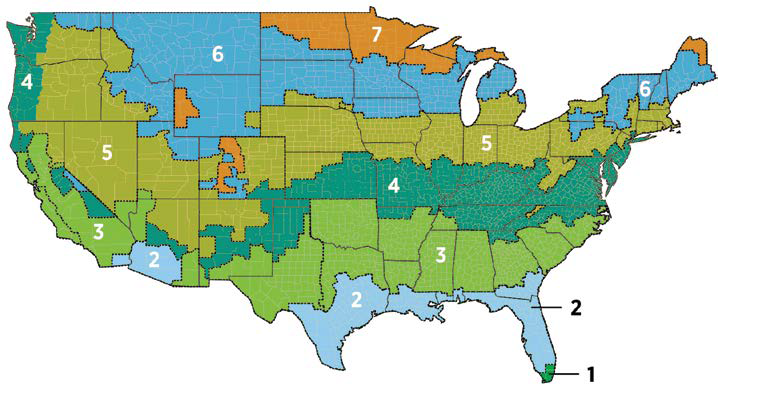 The spacer plays a critical role in the insulating value and the life expectancy of the sunroom. It is placed around the edges of the glass to keep the pieces of glass separated. This creates the insulating space. The materials the spacer is made of determines its insulating value. The best insulated glass units combine a stainless steel spacer system with silicone seals to separate the glass from the steel. This separation provides insulating value and a cushion to protect the glass. 
Modern home construction windows are made with vinyl window frames, which are both efficient and durable. These window frames have been used commonly over the last twenty years, and they are by far the more superior option. But most of the sunroom industry still hasn't caught up. This is because typical vinyl window frames can't support the weight of the sunroom. So, aluminum is still commonly used even though it is an inefficient building material.  
At LivingSpace, we reinvented the design of the sunroom to allow our vinyl-fiberglass composite window frame to be used. Instead, our Amilock system supports the weight of the roof, letting our window framing system use reinforced vinyl.